AVAILABLE TOMORROW: Charged Particles | "Live at the Baked Potato!" | Summit Records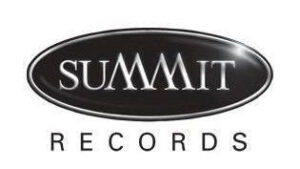 AVAILABLE TOMORROW
Charged Particles Pay Tribute
to the Late Tenor Sax Great Michael Brecker
on Live at the Baked Potato!
to Coincide with Biography Ode to a Tenor Titan
by Acclaimed Author Bill Milkowski
---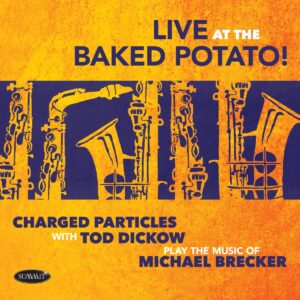 ---
On their latest collaboration, Bay Area jazz trio Charged Particles joins forces with powerhouse Bay Area saxophonist Tod Dickow in a heartfelt tribute to iconic tenor saxophonist Michael Brecker. Set for October 8 on Summit Records, the album will be released concurrently with Brecker's biography, Ode to a Tenor Titan by acclaimed author, Bill Milkowski.
Staggering in its authenticity and collective desire by the participants to get it right, Live at the Baked Potato! is a fitting testament to the late tenor titan's greatness. No less an authority than Randy Brecker has given his stamp of approval: "Everyone's at the top of their Mike game here. I found myself pinching my arm to remind myself that Mike is sadly no longer with us," Randy said.
In tackling Michael Brecker's imposing oeuvre, the band reveals the genius of his compositional prowess, a side of the multi-faceted musician that was often overshadowed by his legendary chops. Yet there is no attempt here to recreate Michael Brecker's awesome technique — no transcriptions of his heroic solos, no slavish adherence to every nuance of his classic recordings. Instead, the Bay Area group successfully captures the essence of Michael's spirit in their faithful renditions of his tunes spanning three decades, rendered with their own signature sound and approach.
The success of the group's mission to honor Michael is due in no small part to the contributions of veteran San Francisco tenor saxophonist Tod Dickow, whose sheer force and fluent execution of some typically unconventional Breckerian lines seem to lift the entire band throughout this March 17, 2019, performance at the intimate Baked Potato in Los Angeles' quaint Studio City neighborhood. "I certainly listened to enough of Mike's music that it's going to come out in my playing," said Dickow, who delivers with passionate intensity on classic Brecker tunes like the hard-charging "Peep" (from Brecker's third Impulse! album, 1990's Now You See It…(Now You Don't), "Arc of the Pendulum" (from 1999's Time Is Of the Essence) and a chops-busting "The Mean Time" (from Michael's 2007 swan song, Pilgrimage). "But it's not really like I've ever outright tried to imitate him. I just know that some of the devices that he used have become a part of my playing. He's a model of perfection, and I've always looked at his playing as something to strive for," added Dickow.
The core trio of drummer and founder Jon Krosnick, pianist Murray Low, and bassist Aaron Germainbegan working together around the Bay Area in 2011. After doing nearly a thousand gigs together as a trio, Krosnick floated the idea of adding a tenor saxophonist in order to do a full-fledged Michael Brecker tribute. "I'm always looking for new projects – something to change things up for us and our listeners, to keep our performances interesting," said Krosnick. Keyboardist Low knew exactly who to recruit to stand in front of the band for this adventure: "There's only one guy: Tod," he said. "Tod has had a passion for getting it right and capturing the Brecker sound. In rehearsals, he guided us through 'the Michael vision' – he's absorbed so much from his listening over the years. It's really helped us with authenticity," said Low.
While Dickow's muscular tenor prowess is a formidable presence throughout Live at the Baked Potato!,kudos must also be given to inventive keyboardist Low, whose nimble segueing from piano to organ to sampled sounds and assorted synths during the set (courtesy of some complicated splits on his keyboard allowing him to cover multiple parts at once) helped capture the richness of the original studio recordings by Brecker's various bands. Germain's seamless doubling from electric to upright bass provided the band with much-needed versatility to cover this wide swath of Brecker music. And special commendation goes to Charged Particles drummer Krosnick, who has been the driving force behind this band for nearly 30 years ago. "Mike's music has been the soundtrack of my life," he said. "This album is my way of saying thanks to him for so much happiness and inspiration over the years," says Krosnick.
---
Charged Particles · Live at the Baked Potato!
Summit Records · Release Date: October 8, 2021
For more information on Charged Particles, please visit:
ChargedParticles.com | Facebook | Instagram | Twitter
For media inquiries, please contact:
DL Media · 215-292-4032
Don Lucoff · don@dlmediamusic.com
Candelaria Alvarado · candelaria@dlmediamusic.com
Information and press materials (including album covers, promotional photos
and bios) on all DL Media artists can be found at our website: dlmediamusic.com