Orrin Evans | "The Red Door"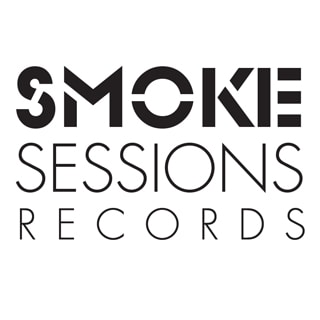 Pianist Orrin Evans Opens The Red Door With a Stellar New Album That Celebrates Taking Musical and Personal Chances,
Available Today via Smoke Sessions
All-Star Date Featuring Nicholas Payton, Gary Thomas,
Robert Hurst, Marvin "Smitty" Smith With Special Guests Buster Williams, Larry McKenna, Gene Jackson, the Late Wallace Roney and Vocalists Jazzmeia Horn, Sy Smith, and Alita Moses
"The Red Door confirms Evans' ability to make music that has rhythmic and harmonic spikes and jolts amid its steady soulfulness." — Jazzwise
"Evans puts the band through its paces like a ringmaster, directing the audience's eye to this player or that as required, all the while keeping the flow moving with his own sparkling riffs and empathetic comping." — The Big Takeover
"The Red Door is a masterful high point in a career that continues to climb."
---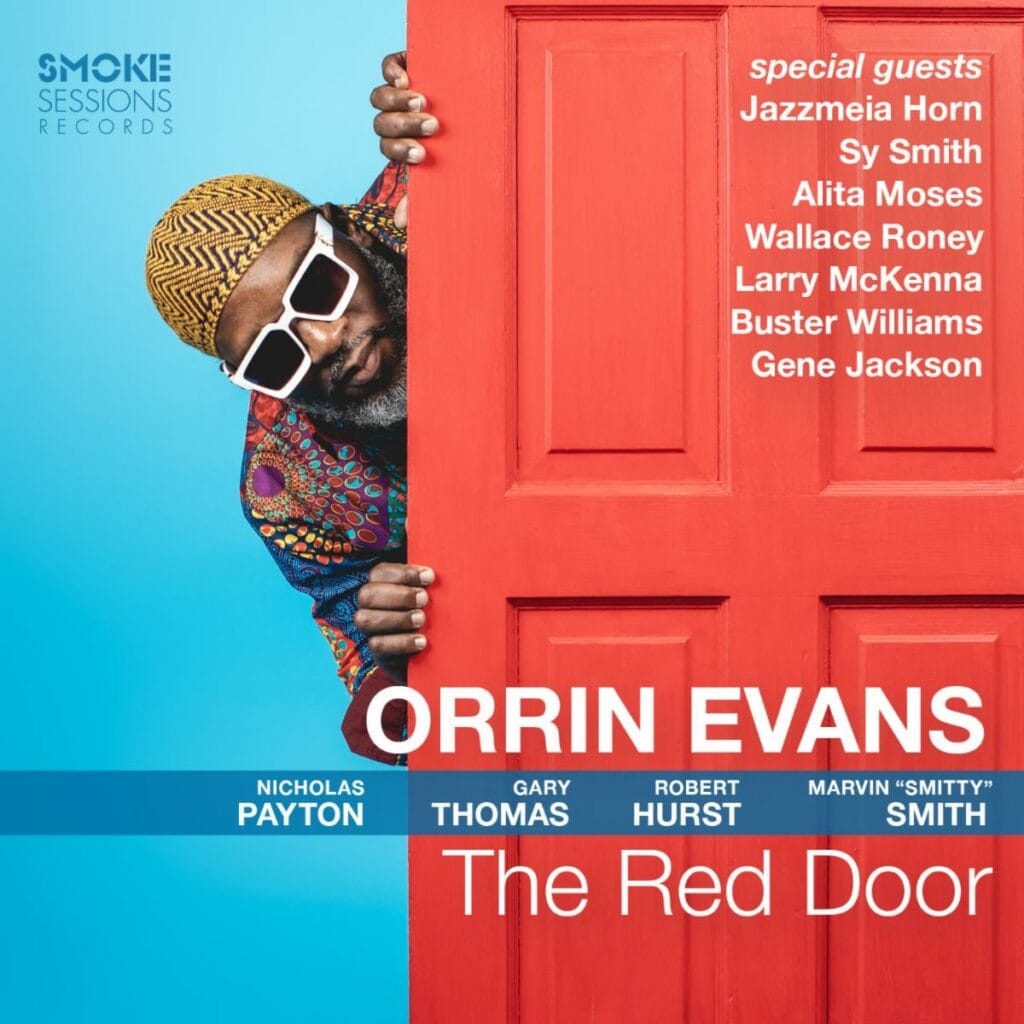 ---
What's behind The Red Door? For pianist Orrin Evans, that question has come to symbolize the daring path his life and music have taken over the course of his three-decade career. On his latest album, due out June 16, 2023, via Smoke Sessions Records, he once again flings that door open, delighting in the collaborators, friends, inspiration, and history that he finds inside.
Growing up in the Pentecostal church, Evans explains, the color red came to signify the negative: think blood, sin, the temptation embodied in red light districts, all things infernal. Approaching a red door, then, is a daunting prospect. The image manifested for him recently when he overheard someone say, "I don't see color" – itself something of a red flag.
"I've realized that along with red meaning 'warning' or 'stop,' it also represents so many beautiful things," he says. "Roses are red, and Valentine's hearts. So, I do see color, and we all should see color, but we shouldn't see the negative history that comes along with it. Instead, we need to allow ourselves the opportunity to walk inside and discover what's behind the red door."
Looking back, Evans has opened that door time and again, always with fortuitous results. There was the decision to pursue a life in jazz, the initial red door that led to a series of others: summoning the courage to test his mettle in the notorious jam sessions at Ortlieb's Jazzhaus in Philly; braving a move to New York with growing confidence but no sure prospects ("I didn't get a gig, but I got a wife," he laughs); launching his own big band, a formidable undertaking that's ended up garnering him two Grammy nominations; joining The Bad Plus, putting him under microscopic scrutiny, the striking out on his own again despite the band's ongoing success.
Many of the musicians who join Evans on The Red Door connect to those periods of discovery and growth. The album features two core bands: one the rhythm section of bass legend Buster Williams and veteran drummer Gene Jackson, joined by the late trumpet master Wallace Roney or Philly living legend Larry McKenna on tenor; the other a quintet with trumpeter Nicholas Payton, saxophonist/flutist Gary Thomas, bassist Robert Hurst and drummer Marvin "Smitty" Smith. In addition, the album features guest appearances by vocalists Jazzmeia Horn, Sy Smith, and Alita Moses.
"I could connect everybody on this record to something good that happened once I got beyond all the fear and said, 'F**k it, I'm going to go through this door and see what happens,'" Evans asserts. "This is a tribute to all of those people who have contributed to my history, development, and growth and are connected to the beauty I've found on the other side."
In many cases, the elders on the album are artists whom Evans had long dreamed of working with, or acquaintances from the past whom he felt he was long overdue to reconnect with. Roney, who hired Evans early in the pianist's career but whose path he hadn't crossed in the intervening years, passed away in March 2020, an early casualty of the pandemic, bringing home the urgency of working with these masters while they're still among us.
COVID also claimed the great tenor titan Bootsie Barnes, whom Evans had originally planned to feature along with fellow Philly legend Larry McKenna. McKenna, who was also Evans' first music theory teacher, unfurls a simmering, lyrical solo on "The Good Life," his first meeting with the great Buster Williams. "All the Things You Are," meanwhile, brings West Philly natives Roney and Gene Jackson together for the first time since both were featured on Joey DeFrancesco's 1990 big band album Where Were You? – and in that case, the two were never in the studio together. The album closes with the aching ballad "I Have the Feeling I've Been Here Before," rendered by the trio of Evans, Hurst, and Smith.
The Red Door opens with the title track, which Evans originally recorded with The Bad Plus on 2019's Activate Infinity. Payton had recorded with Evans as a guest with the collective trio Tarbaby, but Thomas's presence finally makes up for the saxophonist's inability to make the session for Evans' 2002 Palmetto debut, Meant to Shine. Early on, Evans recalls, "Gary was on the other side of that door for me because he was working with Uri Caine and Ralph Peterson."
Hurst, Smith, and Jackson all harken back to the progressive '80s jazz sound that the pianist was reared on, working with the likes of Kevin Eubanks and Branford Marsalis. Evans had only worked with Hurst and Smith once apiece – the drummer on a never-released Kevin Eubanks recording, the bassist on a Terri Lyne Carrington performance. "I don't apologize for loving that '80s music and '80s sound," Evans insists.
"Weezy" and "Phoebe's Stroll," the latter of which pares the quintet back to a swaggering trio, are both named for Evans' godchildren – Sean Jones' daughter Phoebe and Eloise, the daughter of his booking agents. The trio also essays the lovely "Dexter's Tune," a Randy Newman composition from the soundtrack of the 1990 film Awakenings. The quintet reconvenes for Geri Allen's "Feed the Fire," and Ralph Peterson Jr.'s "Smoke Rings," both composed by influential figures lost too soon.
As always, Evans' recording dates tend to adhere to a liberal open-door policy (red or otherwise), in this case, welcoming three gifted vocalists to the ever-growing village. Jazzmeia Horn gives an impassioned reading of Bill McHenry's lyric for Evans' "Big Small," which originally appeared on his 2012 trio album Flip the Script. Sy Smith took a break from her busy touring schedule with Chris Botti to sing Geri Allen's arrangement of "Amazing Grace," while Alita Moses duets with Evans on a spare, compelling rendition of Stevie Wonder's "They Won't Go When I Go."
The musicians with whom he collaborates may not always know what to expect when they walk into an Orrin Evans studio date, but he flings that red door open for them. Now it's the listeners' turn to enter. "It's a swinging party on the inside."
"The Red Door "was produced by Paul Stache and Damon Smith,
and recorded live in New York at Sear Sound's Studio C on a
Sear-Avalon custom console at 96KHz/24bit and mixed to 1/2″ analog tape.
Available in audiophile HD format.
---
2023 Tour Dates

Aug. 5 | Newport, RI – Newport Jazz Festival w/ Quintet
Aug. 25 | New York, NY – T.K. Blue w/ Captain Black Big Band feat. Dianne Reeves
Sept. 2 | Washington, DC – DC Jazz Festival
Sept. 16 | Pittsburgh, PA – Pittsburgh Jazz Festival
Nov. 9 | Cape May, NJ – Cape May Convention Hall
---
Orrin Evans · The Red Door
Smoke Sessions Records · Release Date: June 16, 2023
Catalog Number: SSR-2305
For more information on other Smoke Sessions Records releases, please visit:
SmokeSessionsRecords.com | Facebook | Instagram
For media inquiries, please contact:
DL Media · ‭(917) 929-4910‬
Roberta Lawrence · roberta@dlmediamusic.com
Don Lucoff · don@dlmediamusic.com
For the Preferred Artist
Information and press materials (including album covers, promotional photos and bios)
on all DL Media artists can be found at our website: dlmediamusic.com
###