Le Coq Records Presents Terell Stafford's "Between Two Worlds," Featuring Tim Warfield, Bruce Barth, David Wong, Johnathan Blake and Alex Acuña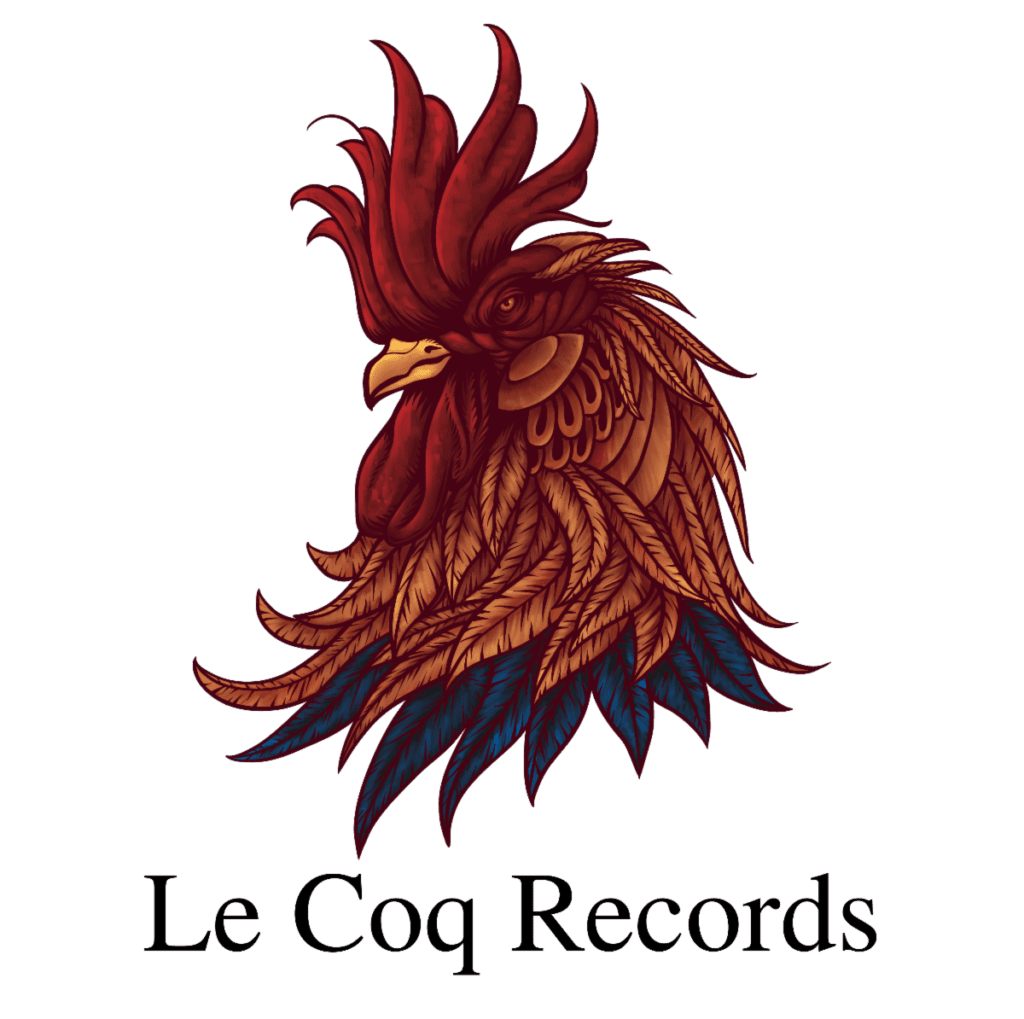 Trumpeter/Composer Terell Stafford Explores the Balance of Personal and Musical Life in His Spirited New Album,
Between Two Worlds
Available September 8 via Le Coq Records, the Album Features a Stellar All-Star Band With Tim Warfield, Bruce Barth,
David Wong, Johnathan Blake and Alex Acuña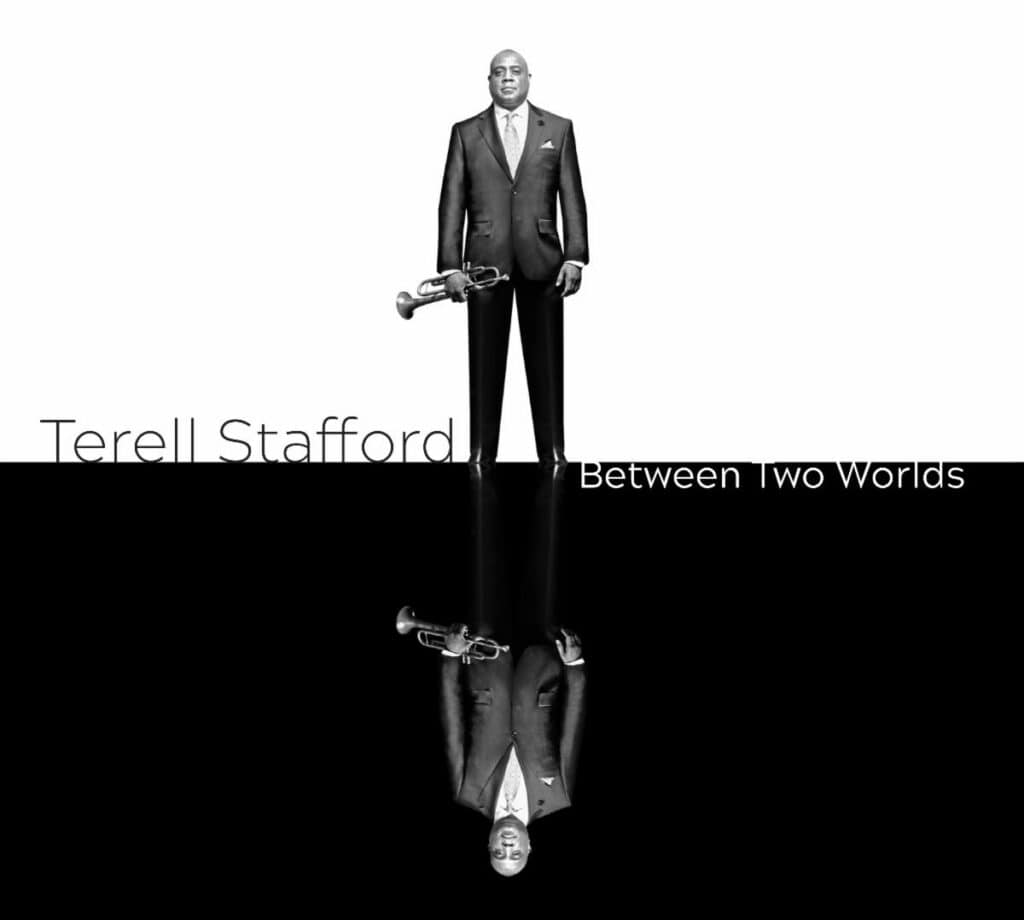 ---
When trumpeter/composer Terell Stafford brought his quartet to the Village Vanguard in July of 2020, the Victor Lewis composition "Between Two Worlds" took on a profound resonance. It was easy to understand why from just one glance out into the audience – or lack thereof. This was the height of the pandemic, and the iconic room was empty save for four camera people broadcasting to an equally isolated livestream audience, his bandmates hidden behind face masks.
"It really impacted me emotionally and spiritually," the trumpeter recalls. "Driving into an empty city with no traffic to make music at a time when the world was shut down was mind blowing to me."
That purgatorial summer is still fresh in all of our minds; months spent hovering between sickness and health, work and stasis, confinement and cautious freedom. The experience led Stafford to ponder the many ways that his life and career have necessitated juggling the demands of two different worlds at once. Stafford's stunning new album, Between Two Worlds, is his emotional and wide-ranging response, featuring an all-star band of longtime collaborators: saxophonist Tim Warfield, pianist Bruce Barth, bassist David Wong, drummer Johnathan Blake, and percussionist Alex Acuña.
Due out August 18 via Le Coq Records, Between Two Worlds vividly depicts the many parallel lives Stafford has managed to balance. There's the age-old dilemma of domestic versus professional life, for one. Stafford is a husband and father with a young daughter at home whose success translates into extended stints on the road. As devastating as the pandemic was to him as an artist, it offered a welcome opportunity to reconnect with his loved ones on a profound level.
"I got to know my family," Stafford says frankly. "I got two years to really get to know my daughter and to establish a real relationship. Before the pandemic working was just part of my DNA. I would just accept everything and make it work. Now I make sure that everything I say 'yes' to benefits my family in some way."
Then there are the myriad ways in which Stafford's career forces him to play dual roles: leader and sideman, musician and educator – and within the latter, as Chair of Instrumental Studies and Director of Jazz Studies at Temple University, it means splitting the difference between teacher and administrator. The identities only multiply once you delve deeper into his musical life. Jazz and classical have been parallel disciplines since he picked up the trumpet, sometimes co-existing uneasily.
Zoom into the jazz realm alone, and he's performed in a variety of styles. At the time he was putting the finishing touches on Between Two Worlds, Stafford had recently performed with bebop master Charles McPherson and recorded with Latin jazz bassist Carlos Henriquez – just one example of the stylistic shifts Stafford makes on a regular basis.
Between Two Worlds is the result of Stafford's reexamination of these conundrums, and it speaks to his gifts as a leader that he's able to reconcile so many of them in such spirited fashion. It helps that he's joined by several musicians with whom he shares deep and longstanding relationships: Warfield is the Bird to his Diz, while Barth is a constant in Stafford's bands and Wong shares the stage with him every Monday as part of the renowned Vanguard Jazz Orchestra. All three are also faculty members at Temple. Blake is one of the first drummers that Stafford ever played with in Philly. Stafford refers to all of them, not lightly, as "family."
Acuña is a fellow member of a more recently formed family, the stable of artists convened by Le Coq Records, the label founded by former Flamenco dancer Piero Pata and vocalist Andy James.
Stafford pays loving tribute to his actual family on Between Two Worlds. The buoyant Latin rhythms of "Mi a Mia" are dedicated to his six year-old daughter, recently introduced to the montuno by her Costa Rica-born piano teacher. The gorgeous "Two Hearts As One," exemplifying Stafford's exquisite expressiveness on his horn, is an ode to his wife and their role as shared creators of a new life. "Wruth's Blues," meanwhile, is a boisterous nod to the composer's mother, who was getting a little impatient that her son had yet to write a tune in her honor.
The remainder of the pieces all carry their own significance. The title tune is one that
Stafford had played many times before during his days in Lewis' band. Here it is taken at a simmering pace to kick off the proceedings, while the hymn "Great Is Thy Faithfulness" is a tender farewell to all those we've lost during these difficult last few years. Among them is the legendary pianist McCoy Tyner, whose "You Taught My Heart To Sing" serves as Stafford's send-off to one of his most important mentors. Horace Silver's sprightly "Room 608" soars in 7/4 time, and Wong is at his most eloquent on Billy Strayhorn's classic "Blood Count." The latter was arranged by Barth, who also contributes the 007-like intrigue of "Manaus at Dusk."
Terell Stafford's music may exist between two worlds – or in the liminal space between any number of conflicting pairs – but all of these divergent realities make peace via his vibrant imagination and the moving emotionality of his playing. Somehow Stafford's worlds never collide; they simply harmonize.
---
Terell Stafford • Between Two Worlds
Le Coq Records • Release Date: September 8, 2023
Recorded at Studio A, Las Vegas, and at Capitol Studios, Los Angeles
Produced by Piero J. Pata and Andy James
Le Coq Records
Piero J Pata • President & Co-Founder
Andy James • Co-Founder
Josh Connolly • President of Artists and Repertoire
Santiago Interiano  • Director of Marketing
For more information on Le Coq Records, please visit:
www.lecoqrecords.com | Instagram
For media inquiries, please contact:
DL Media · (610) 420-8470
Don Lucoff · don@dlmediamusic.com
Leah Concialdi · leah@dlmediamusic.com
For the Preferred Artist
Information and press materials (including album covers, promotional photos
and bios) on all DL Media artists can be found at our website: dlmediamusic.com
###