Joe Farnsworth | "In What Direction Are You Headed?" | Available Now via Smoke Sessions Records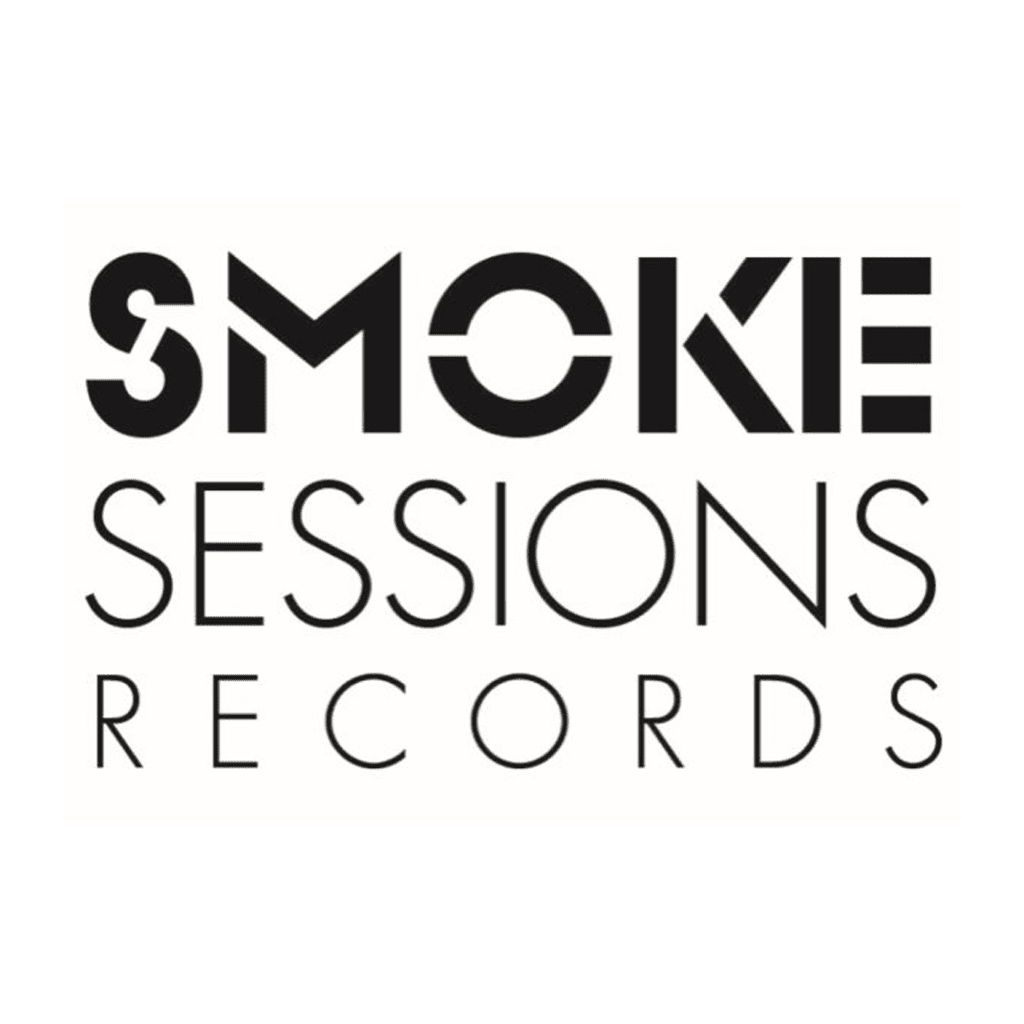 Drummer Joe Farnsworth Sets Out on a Bold New Path in Answer to the Question 
In What Direction Are You Headed?
Farnsworth's Third Album for Smoke Sessions Records,
Available Now, Features a Stellar All-Star Quintet with
Kurt Rosenwinkel, Immanuel Wilkins, Robert Hurst
and Julius Rodriguez
"Immanuel Wilkins and Kurt Rosenwinkel offer a transcendent front line of airy alto saxophone and ethereal electric guitar. Julius Rodriguez is placid at the piano. The drummer and his bassist, Robert Hurst, respond with a kind of oxygenated energy. Ballads glide and flag-wavers fly." — The Times (UK)
"We've been treated with some great music in 2023 so far, but this album blew me away—unexpected but welcomed, nonetheless. Joe Farnsworth, in excellent form, not only evinces his wide talent but also his wisdom, casting a vision for our jazz future that doesn't eschew the genre's blues roots while still advancing. In What Direction Are You Headed? Is both a good question and an essential album for the 21st Century."
---
---
Drummer Joe Farnsworth has honed his estimable skills behind the kit through decades of work with some of jazz's greatest elders – iconic names like McCoy Tyner, Pharoah Sanders, Harold Mabern, Horace Silver, Benny Golson, Cedar Walton, Barry Harris, Curtis Fuller, George Coleman, Johnny Griffin, Lou Donaldson, Cecil Payne, Kenny Barron, and others. In recent years he's seen many of his mentors pass away, while peers from his own generation have ascended to the status of innovators.
In What Direction Are You Headed? marks a turning point in Farnsworth's career, as he's assembled a new quintet featuring not his renowned forebears but esteemed talents from his own generation and a younger, rising class. Due out May 19, 2023, via Smoke Sessions Records, the drummer's third outing for the label debuts a stellar all-star group with guitarist Kurt Rosenwinkel, saxophonist Immanuel Wilkins, keyboardist Julius Rodriguez, and bassist Robert Hurst.
"I've spent my whole life trying to play with great musicians like Cedar Walton and George Coleman and Harold Mabern, and I have been very fortunate to achieve those goals," Farnsworth says. "Meanwhile, there are all these guys my age and younger players doing a whole new thing. It's time for me to take the lessons I've learned from those elders and develop my own thing."
Along with the loss of so many of those older giants, Farnsworth was inspired to find his own voice by several memorable opportunities to share the stage of the legendary Village Vanguard with some of his most celebrated contemporaries: Peter Bernstein and then Brad Mehldau in a band that also included bass great Christian McBride. He was also invited to the venue for a particularly memorable stint with Rosenwinkel.
"Kurt basically called me out of the blue," the drummer recalls. "I'd never met him or really even heard him play. That week at the Vanguard opened up a whole new world of possibilities for me. It was stunning to hear his compositions and his artistry."
From that moment, Farnsworth decided that his next project would prominently feature Rosenwinkel. As he has with his past Smoke Sessions outing, he built the concept around one key collaborator – Wynton Marsalis on Time to Swing in 2020, Kenny Barron on the following year's City of Sounds. To complement Rosenwinkel, he decided on Wilkins, the guitarist's fellow Philadelphian and a saxophonist/composer whose two Blue Note albums have garnered resounding acclaim for his adventurous playing and compositional vision.
The Juilliard-trained Rodriguez made his own splash with his Verve Records release Let Sound Tell All, a kaleidoscopic blend of jazz, R&B, gospel, classical and hip-hop influences. Farnsworth also seized on the opportunity for a long overdue hook-up with Hurst, a multiple Grammy winner known for his work with Branford and Wynton Marsalis, Diana Krall, Harry Connick Jr., Mulgrew Miller, and others.
The title track from In What Direction Are You Headed? provides not only a mission statement for the album but a bridge between past and future. The bold, determined Harold Mabern composition was originally recorded for Lee Morgan's final studio album from 1971. It became something of a theme song for Mabern throughout the decade before being largely dropped from his repertoire. Despite his extensive experience accompanying the pianist, Farnsworth had never played "In What Direction Are You Headed?" until his final gig with Mabern, once again at the Village Vanguard.
When the idea struck him that the song would be a perfect fit for the session, he contacted the late pianist's son, Michael Mabern. As Farnsworth recalls, "Michael said, 'I've been listening to that song all week. I was hoping that someone would rerecord it.' That became the foundational block that I needed for the record."
With the Mabern family's blessing, Farnsworth had a single tune that would maintain his ties with the past while pointing him in a new direction forward. "I knew I had all these great players who would take me to a different place," he continues. "But the liftoff pad was going to be Harold Mabern, so I knew everything was going to be okay."
The album begins with a pair of Rosenwinkel compositions: "Terra Nova," from his 2006 Vanguard date The Remedy, and "Filters," originally recorded in 2001 for The Next Step. "Terra Nova" immediately spotlights the captivating weave of Rosenwinkel and Wilkins, their sounds twining elegantly together before Farnsworth ushers in the band with his nuanced, deft rhythmic bedrock. "Filters" reveals how the drummer is reimagining his vigorous sense of swing for a more modern jazz context, both intricate and buoyant.
The Remedy is also the source for Rosenwinkel's third contribution, the shimmering ballad "Safe Corners." Wilkins provides the tender, soulful "Composition 4," while Rodriguez penned the blistering "Two Way Street," a mercurial, bop-contoured burner. Farnsworth's "Bobby No Bags" brings the blues to the table with a dedication to Hurst, whose ordeal with lost luggage during a tour with Diana Krall earned him the nickname that became the tune's title. He and Farnsworth engage in a nimble dance that showcases the bassist's graceful eloquence.
The session closes with Donny Hathaway's classic "Someday We'll All Be Free." In some ways, it's a choice that glances wistfully back to the past; again, there's a Mabern connection, as the song was one of the pianist's favorites, and Hathaway his favorite male singer, according to Farnsworth. The combination of political and spiritual optimism also echoes the themes of Farnsworth's last album, the NYC-centric City of Sounds. At the same time, the idea of freedom is one that the drummer fully embraced with this expansive new album.
"The thing that connects guys like Billy Higgins and Roy Haynes with younger guys like Kurt and Brad Mehldau is that they all play happy, joyous, and free," Farnsworth concludes. "For a long time, I obsessed over trying to play the perfect Max Roach solo or the perfect Art Blakey solo. That's never going to happen, but I realized that I'm free to play a pretty good Joe Farnsworth solo – and I'm cool with that."
"In What Direction Are You Headed?" was produced by Paul Stache and Damon Smith,
and recorded live in New York at Sear Sound's Studio C on a
Sear-Avalon custom console at 96KHz/24bit and mixed to 1/2″ analog tape.
Available in audiophile HD format.
---
Joe Farnsworth · In What Direction Are You Headed
Smoke Sessions Records · Release Date: May 19, 2023
Catalog Number: SSR-2304
For more information on other Smoke Sessions Records releases, please visit:
SmokeSessionsRecords.com | Facebook | Instagram
For media inquiries, please contact:
DL Media · ‭(917) 929-4910‬
Roberta Lawrence · roberta@dlmediamusic.com
Don Lucoff · don@dlmediamusic.com
For the Preferred Artist
Information and press materials (including album covers, promotional photos and bios)
on all DL Media artists can be found at our website: dlmediamusic.com
###