Nicholas Payton | "Smoke Sessions" | Available October 29, 2021 via Smoke Sessions Records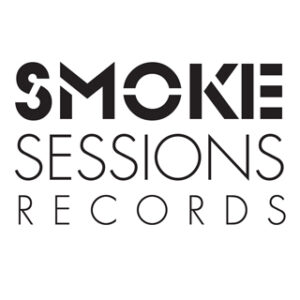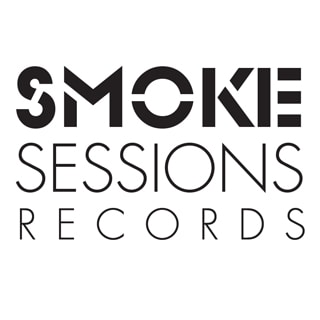 Multi-Instrumentalist and Composer Nicholas Payton
Realizes Long-Cherished Dream to Record with
Iconic Bassist Ron Carter on Stunning New Album
Album Features Longtime Collaborator
Karriem Riggins and Special Guest Appearance
by Legendary Saxophonist George Coleman
Smoke Sessions, Due Out October 29, 2021
via Smoke Sessions Records,
Plus Four-Song Remix EP Forthcoming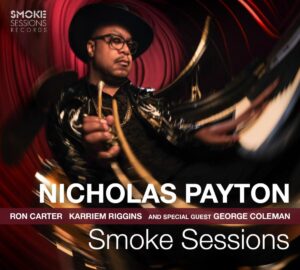 ---
For a young Nicholas Payton, Miles Davis' 1966 album 'Four' & More, captured live two years earlier at Lincoln Center's Philharmonic Hall, provided a template for what music could – and should – be. Now long established as one of the most renowned musicians and composers on the scene, Payton has convened two of the legendary musicians who played with Davis on that album, bassist Ron Carter and special guest saxophonist George Coleman, to craft some exemplary sounds of his own.
With Smoke Sessions, set for release on October 29, 2021 via the label of the same name, Payton finally realizes his long-cherished dream of leading a session with Ron Carter on bass. To reignite the chemistry of the album he'd fallen in love with decades before, he also invited George Coleman to contribute to a pair of tunes. (A third contributor to 'Four' & More, pianist Herbie Hancock, is represented by the composition "Toys," but Payton fills the keyboard chair on the date as well as playing trumpet). Rounding out the quartet is the esteemed drummer Karriem Riggins, a longtime collaborator of Payton's who helps ensure that the music bridges generations as well as styles.
"Miles Davis' 'Four' & More was the album that really inspired me to take up music seriously," Payton explains. "Ever since then, Ron Carter has been an idol and a favorite musician of mine. As long as I've been leading bands I've patterned my choice of bassists by the metric of how much Ron they have in their playing. When I've looked for pianists in my band over the years, it's often predicated on how much Herbie they have in their sound. So this album is really a dream come true for me."
Far from a tribute or a look back, however, Smoke Sessions is a wholly contemporary new album that vibrantly captures Payton's open-eared blend of swing, funk, soul and hip-hop influences with Riggins' expansive fluidity behind the kit and Carter's renowned, rock solid majesty on the bass. Payton seizes the opportunity to engage with that recognizable voice in multiple forms, taking both the Miles and Herbie roles as trumpeter, pianist and keyboardist via the multi-instrumentalism that has become a thrilling trademark of his approach.
While Payton has crossed paths with Carter on a number of occasions over the years, he'd never been able to persuade the famously exacting bassist to appear on one of his own dates before now. "He finally started giving me the time of day," Payton says with a laugh. "Once I had his interest I hurried up and locked it in before he changed his mind."
Whatever the delay, Carter spoke highly of the bandleader in the wake of recording Smoke Sessions. "I was quite pleased and had fun playing with him as a piano player as well as a trumpet player," the bassist said. "Listen to him play trumpet. He's listening to my response to what he does — if the trumpet players of today want to try to put him in a place, he should be up there because he listens to what the bass player contributes to his solo."
The album opens in high-spirited fashion, with the elastic groove of Payton's aptly named "Hangin' and a Jivin'" before Coleman makes his first of two appearances on the sultry "Big George." "I feel like George didn't get as much credit as he deserved for being a part of Miles's experimentations in alternate changes and chord progressions," Payton says. "That's why the songs on the album with George tend to be basically four-bar vamps – those four-bar turnarounds and what they would do with them were so influential in changing the landscape of how musicians play chord changes. It was important to me to get into that stuff that they did back in the 60s. George being there was like the cherry on top."
Those concepts are explicitly referenced in the title of "Turn-a-Ron," Coleman's second guest spot, which gives the two masters plenty of space to interact with one another. The bassist is also paid homage on "Levin's Lope," which references his middle name while repurposing the bassline of "Cyborg Swing," from Payton's Quarantined with Nick album. "The sound of how I hear bass in an ensemble comes basically from Ron Carter and Ray Brown, so a lot of the music that I write is tailor made for what Ron does. I didn't have to make any alterations to accommodate him because I write with his sound in mind anyway."
The two-part "Lullaby for a Lamppost," dedicated to New Orleans music legend Danny Barker, takes its structure from a New Orleans funeral procession – slow and dirge-like at first, then celebratory as the body is laid to rest. "Danny Barker gave me my first regular gig at this club on Bourbon Street in New Orleans called the Famous Door," Payton recalls. "The tune is my homage to him, to his mentorship and the dedication he had to educating the youth in New Orleans."
"Q for Quincy Jones," originally recorded on Payton's 2015 Letters album, pays tribute to another wide-ranging musical icon whose production skills, Payton remarks, "have been part of the fabric of the sound of music in the 20th century from Dinah Washington to George Benson to Michael Jackson." The composer adapted "Gold Dust Black Magic" from his orchestral work of the same name, premiered earlier this year by the Louisiana Philharmonic Orchestra.
The remaining two pieces are drawn from the songbooks of two of Payton's most formative keyboard influences: Hancock's aforementioned "Toys," originally recorded on 1968's Speak Like a Child with Carter on bass; and Keith Jarrett's achingly beautiful "No Lonely Nights."
The recording of Smoke Sessions, Payton concludes, was "like a pinch-myself moment… I used to pretend I was playing with [these musicians] when I was a child, and now it's happening. I literally felt like I was walking on air. To have someone I've listened to on record and admired from afar actually be a part of something that I created was just beyond my wildest imagination. I remained in a dream state for a couple of months afterwards."
"Smoke Sessions" was produced by Paul Stache and Nicholas Payton,
and recorded live in New York at Sear Sound's Studio C on a Sear-Avalon
custom console at 96KHz/24bit and mixed to 1/2″ analog tape.
Available in audiophile HD format.
---
Nicholas Payton · Smoke Sessions
Smoke Sessions Records · Release Date: October 29, 2021
For more information on other Smoke Sessions Records releases, please visit:
SmokeSessionsRecords.com | Facebook | Instagram
For media inquiries, please contact:
DL Media · 215-292-4032
Maureen McFadden · maureen@dlmediamusic.com
Don Lucoff · don@dlmediamusic.com
For the Preferred Artist
Information and press materials (including album covers, promotional photos and bios)
on all DL Media artists can be found at our website: dlmediamusic.com