AVAILABLE NOW: "Origin" – Joey Alexander's Mack Avenue Records Debut Featuring All Original Music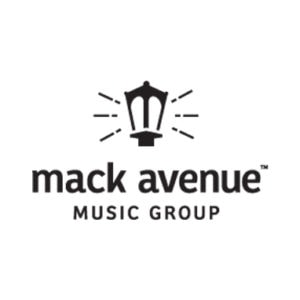 AVAILABLE NOW via Mack Avenue Records
Pianist, Bandleader and Composer
Joey Alexander Releases Origin,
First Album Featuring All Original Music
Vinyl Coming June 24
Watch the Official Music Video for "Promise of Spring"
Critical Acclaim for Origin
"…what we're hearing right now, 'Remembering,' there's just such a sense of
pensiveness about it that feels really different from the past albums
that he's put out. I feel like he's really putting himself
more and more into his sound." — NPR Music
"Though Alexander is a technically powerful player who can execute
lickety-split, two-handed unison octave figures and pull McCoy Tyner-like thunder
from his instrument, his playing is also warm, direct and approachable,
which surely accounts for his broad popularity." — Seattle Times
"…it's still striking to encounter a progress report as untroubled and
thoughtfully assured as Origin… " — WBGO
"Based on his fifth studio album, 'Origin,' Joey Alexander's gifts are no less
impressive now that he's progressed past the point of being a child prodigy.
In fact, the precocious pianist/composer/bandleader's talents
may be even more daunting now…" — Glide Magazine
"…on 'Origin' he showcases his writing skills to their fullest, writing and
arranging every song. And it's not just his writing that has grown — Alexander
has matured into a balanced musical guide, commanding attention when
necessary, but softly receding elsewhere to let his bandmates shine." — All Music
"I can't believe this is his first record of all original material, because it is
so beautifully conceived and so completely realized. As you say, if he wants
the record to lift people, it really does take you to a wonderful place." — NPR Music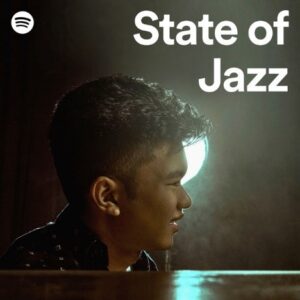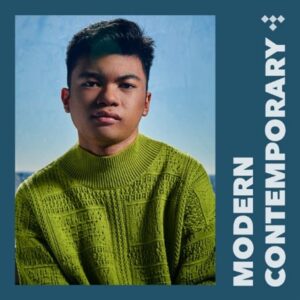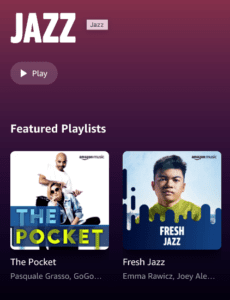 Apple Music's Jazz Currents | Piano Bar | Pure Jazz | Indonesian Music Today
Amazon's The Pocket | Fresh Jazz | Piano Jazz
Qobuz's New in Jazz
Spotify's State of Jazz | All New Jazz | Jazz Relax | Relaxing Jazz Piano |
Jazz Club | Jazz Piano Today | Jazz Anak Negeri
Tidal's Modern Contemporary
It's no coincidence two of the titles on pianist, bandleader and composer Joey Alexander's inspirational debut on Mack Avenue Records, Origin, contain the words "rise" and "rising."
"The Latin root of the word 'origin' is orire, which means to rise," explains the restlessly searching musician, who has performed everywhere from the Obama White House to the Grand Ole Opry and has been nominated for three GRAMMY® awards. "During this pandemic, I think the first thing we should do is to start with being hopeful, which is the main theme of Origin. Instead of making it a source of frustration, I made it the source of inspiration to express myself in music."
Good plan. On his sixth album as a leader, his first featuring all his own material, Alexander has stretched his imagination into new territory, challenging himself to write rich melodic and harmonic interplay without ever abandoning the emotional candor and transparency that have captivated crowds and catapulted his albums to the top of the jazz charts.
Returning to the studio with the rhythm section from his last album – longtime collaborators Larry Grenadier (bass) and Kendrick Scott (drums) – plus stellar guests Gilad Hekselman on guitar and Chris Potter on saxophones, Alexander also adds new instrumental colors of his own, playing Fender Rhodes for just the second time on record (the first being last year's single, "Salt"). The pianist favors the Rhodes for its soft side, contrasting its creamy sound with the hard-hitting lines of Potter and Hekselman.
The three team up on the tricky asymmetrical track, "Winter Blues," which struts into the room with a slinky, funky 6/8 attitude. "To be clear, I didn't actually write 'Winter Blues' during the winter," confesses Alexander. "It was actually in the summertime, in New York City, but I was remembering how gloomy it was in the winter during the pandemic and I thought, 'How can I make the situation upbeat and hopeful?'"
The other seasons also get their due. The warm and flowing "Summer Rising," with Hekselman careening into another star turn above Alexander's Rhodes, percolates in crisp 5/8. The tender, Latin-tinged "Dear Autumn," explains Alexander, is meant to remind listeners that fall is not just the season when leaves begin to fall and die, but also harvest time. The serene tone poem, "Promise of Spring," also conveys a feeling of hope.
"I'm not really into outdoor activities," explains the pianist, "but I have come to understand how the seasons affect us. When I was writing 'Autumn,' like other musicians I was staying home a lot, but I thought this is also a time when we can be more productive as musicians, when we can harvest. When we get through the winter, spring gives people hope with the promise of warmer weather. Then with summer, things are always outside and, wherever you are, if you get more sun, you're happier, so I think 'Summer Rising' is definitely one of my favorites on the album, and one of the more challenging pieces – it is about how summer brings a sense of joy."
Another challenging, long-form tune on Origin, "On the Horizon," was inspired by a question that Alexander is asked: What's on the horizon for you? The answer is more complex than most, as he acknowledges the need to focus on conversation to influence the future ahead – whether it be the coming months or years. The song features an intense, rippling, gorgeously lyrical soprano saxophone solo by Potter, with Alexander again confidently creating contrast with his solo, by leaving plenty of space between the notes. That space echoes the dynamics of conversation — the push and pull of uncertainty and the need to listen before reacting – in order to carve his path forward.
Not content to merely find new forms, Alexander also ventures into two vastly free improvisations on the album. "Rise Up" is a wild and joyous romp in 9, with Hekselman and Potter back on the case, celebrating the ecstatic release that comes through spontaneous creation. The quietly contemplative "Angel Eyes," which listeners will be surprised to hear was also composed on the fly, is a grateful nod to "all the people who have looked out for me, even in the smallest things," says Alexander.
Gratefulness comes up a lot when the astonishingly gifted Alexander talks about his career. When he was writing the straightforward and beautiful song that opens the album, "Remembering," he was able to reflect on the opportunities and blessings the past 8 years have brought. "A lot of amazing moments happened during that span," reflects Alexander, "and this was the first time I had a break to pause and appreciate it all. That's when I realized the pandemic had actually helped me to be more thankful," he says.
Much of Origin was composed in New York, but the fluttery, hypnotic "Midnight Waves" comes from an extended return visit to Bali, where Alexander spent his early years. The place he stayed was near the beach, so at night, he could hear the waves. After his busy life in New York City, the stillness and calm there was a welcome change of pace that let him "pause and enjoy the moment." He hopes the tune will encourage listeners to do the same.
Alexander closes Origin with the ballad "Hesitation," another tune of unusual length that is also a bit of a formal pun, with its unresolved progression. "I did that on purpose, yes," he confirms. "The tune is asking, 'What's next?' and the answer is of course, 'I don't know.' I just hope my music will bring some sort of comfort to these troubling times."
ON TOUR NOW
May 25 | Kahilu Theater | Waimes, HI
May 26 | Maui Arts and Cultural Center | Kahului, HI
May 28 | Blue Note Hawaii | Honolulu, HI
July 7 – 10 | Miner Auditorium, SFJAZZ | San Francisco, CA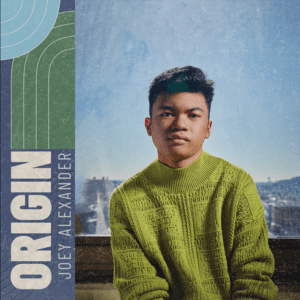 Born in Bali, Indonesia, Joey Alexander has been performing professionally since 2013 when he was invited by Wynton Marsalis to perform at the Jazz at Lincoln Center Gala. Alexander subsequently moved to New York City and released his debut album, My Favorite Things, in 2015 on Motéma Music, followed by three more on the label and a fifth on Verve. Alexander's albums have netted three GRAMMY® Award nominations – one for Best Jazz Instrumental Album (My Favorite Things), and two for Best Improvised Jazz Solo ("Giant Steps," from My Favorite Things, and "Countdown" from the album of the same name) – with My Favorite Things and Countdown securing the No. 1 spot on the Billboard jazz charts and Eclipse coming at No. 3.
Over the course of his astonishing career, Alexander has performed with Wayne Shorter and Esperanza Spalding at the Obama White House, for President Bill Clinton at the Arthur Ashe Learning Center Gala, at the Grand Ole Opry, the Apollo Theater, Carnegie Hall and at major jazz festivals and night clubs around the world. He has also been the subject of profiles on 60 Minutes and The New York Times.
Origin is Alexander's first album for Mack Avenue Records and will be released May 20 digitally and on CD, with a vinyl release scheduled for June 24.