Tony Williams' Long Lost 1980 Trio Album, "Play or Die," Rediscovered and Remastered for Release Today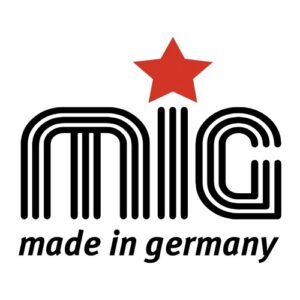 Innovating Jazz Drummer Tony Williams' Long Lost 1980 Trio Album, Play or Die, Rediscovered and Remastered for Release
Featuring Keyboardist Tom Grant
and Bassist Patrick O'Hearn
Available Today via M.I.G. Music GmbH
"Play or Die is a strong record that casts a much-needed light onto a shadowy corner of a jazz icon's oeuvre." — The Big Takeover
"This is a must for Williams fans and for fusion fans in general." — Glide Magazine
---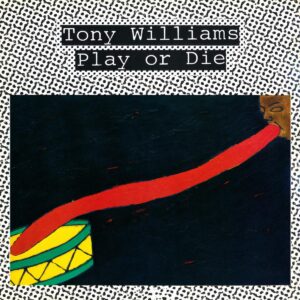 ---
M.I.G. Music GmbH, an independent multi-genre recording label based in Hanover, Germany is set to release on July 22 on all digital platforms and CD (and a limited vinyl edition to be released in late 2022), an auspicious rare studio recording from the late legendary drummer Tony Williams while the imposing bandleader was on tour more than four decades ago.
It's 1980 and Tony Williams, perhaps best known for his seven-year stint with Miles Davis' 1960s Quintet, before creating fusion with his impossibly brilliant 1969 album, Emergency! followed six years later by the equally influential Believe It, is somewhere in Europe on tour with a band of his choosing that is slowly disintegrating.
The previous year, Williams recorded the genre-smashing The Joy of Flying that featured a star-studded cast which included a concert on July 27, 1978, at Japan's Denen Coliseum, billed as "The Tony Williams All Stars." The album planted yet another jewel in the crown of Williams, who as a luminous 17-year-old drummer had set the jazz world ablaze with Miles Davis's Quintet and his own Blue Note debut albums, Life Time (1964) and Spring (1966).
Recordings with Eric Dolphy (Out to Lunch), Jackie McLean (One Step Beyond) and Grachan Moncur III (Evolution) further established the precociousness and power of a young Bostonian who would become one of the greatest and most influential jazz drummers of all time. With fusion, Williams originated a controversial genre that never met its creator's own demanding expectations, and for whom it took years to receive due credit.
But in Europe, on tour with a band that included keyboard player Tom Grant (on recommendation from Jeff Lorber), another keyboardist Bruce Harris and guitarist Todd Carver, the mercurial Williams is in a funk and the band's sell by date is long past due.
"I suggested we get bassist/keyboardist Patrick O'Hearn," recalled Grant, who toured with Williams for two years in the late '70s and early '80s. "We played with Patrick and Tony just killed it. As soon as he started playing, it was like we'd taken off in a spaceship. The power of his playing, it was so physically incredible."
On May 30 and 31 of 1980, Williams, Grant and O'Hearn, who had previously worked with Frank Zappa and would co-found the new wave band Missing Persons the following year, entered Tonstudio Zuckerfabrik, Stuttgart (Germany), to record five original tracks that comprised Play or Die, a vinyl album limited to 500 pressings that probably never saw the light of day beyond its German borders. Recorded in two days and mixed in the studio with co-producer Peter Schnyder, the trio was soon back on the road, the album lost to history. Williams died from a heart attack following a gall bladder surgery in 1997.
In cooperation with Williams' widow, Colleen Williams, and produced by M.I.G. Music GmbH, Play or Die finally receives the release it deserved in 1980, not long before the direction of jazz changed, not long before the direction of jazz changed to follow Young Lions' fashion, and Williams led his great band that recorded six albums for Blue Note.
With digital remastering performed by Johannes Scheibenreif, a renown mastering engineer from Vienna, Play or Die is reborn as a jazz power trio onslaught, with touches of rock grandeur and new wave fashion shaped by Williams, a time-traveling pioneer whose voice speaks today as forever fresh, innovative, and restless. The original master, not the re-release, was cut at SST Brüggemann in Frankfurt in 1980.
Ominous synthesizer and mushroom cloud-leveling ride cymbal open "The Big Man," which recalls nothing less than Weather Report's Mr. Gone, Williams' pulse adorned with blazing single-stroke power rolls and measured explosions, over which Grant wails analog synth notes and Williams injects cathartic tom flurry bombs and tactful crash cymbal bruises. Williams swings a steady, low-down beat like hipsters skulking to unknown destinations. A broad wide view over a featureless plain, Mad Max envisioning the future.
A flurry of tightly tuned, non-resonant, undulating tom tom rolls and clashing bass drum and cymbal crashes introduce "Beach Ball Tango," which quickly takes off in pure Missing Persons-like new wave fashion. Williams' power and grandeur drive the 18th-note pummeling fury over which Grant and O'Hearn layer serene melodies and soaring solos. Williams takes over at midpoint, detonating his kit with controlled, metric-modulating/samba fury, Grant responding with salvos of energetic Rhodes piano improvisation. This is take-no-prisoners jazz-rock suffused with delicate melodies and manic solos. "BBT" ends with Williams' unaccompanied drum solo, leaving nothing in its wake but scorched earth.
"Jam Tune" sounds like a breather, Williams driving his floor tom with mounted toms, a gleeful, time-changing rhythmic tattoo with angular bass and subliminal synths. Williams massages his rims on "Para Oriente," slashing his hi-hats as Grant punctuates first his Rhodes, then his analog synths. The track eventually goes swing, Williams' majesty on the ride cymbal sheer beauty. "Para Oriente" is a breathy, textural moment that wouldn't be out of place on Jeff Beck's classic Wired, Billy Cobham's Spectrum or Mahavishnu Orchestra's Trident Sessions. If Play or Die had received wider distribution and press, it would be a classic on par with those historical fusion phantasms.
The album closes with "There Comes a Time," which swings lightly and delicately but savagely and directly, as only Williams could. His vocal here adds a bittersweet note to Play or Die, a phrase that encompassed Williams' life. Williams' music was like his life, played for all it was worth.
---
About M.I.G. Music GmbH
M.I.G. Music GmbH's philosophy, its credo and goal is to produce and support high-class products. The label's catalog has a wide range, from blues, rock, metal, electronic to jazz. Despite the possibilities digitalization and the Internet opened, there still is a lot that needs to be published in its best possible form. M.I.G. feels responsible to do its best in the effort of keeping this musical heritage.
M.I.G.'s Art of Groove and Moosicus jazz labels have released albums by Dave Brubeck, Modern Jazz Quartet, Maceo Parker, Randy Brecker, Gary Bartz, Joe Zawinul and others.
For more information on M.I.G. Music GmbH, please visit: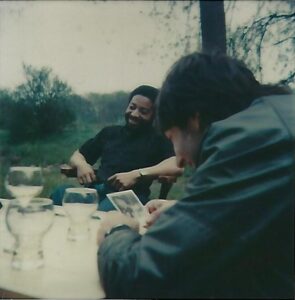 Tony Williams and Tom Grant in Europe in 1980: Photo Courtesy of Tom Grant
---
Tony Williams • Play or Die
M.I.G. Music GmbH • Release Date: July 22, 2022
For media inquiries, please contact:
DL Media · 610-420-8470
For the Preferred Artist
Information and press materials (including album covers, promotional photos and bios)
###