Pianist Christian Sands Receives Second NAACP Image Awards Nomination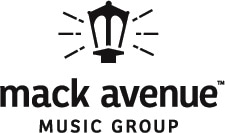 Pianist Christian Sands Receives
NAACP Image Awards Nomination for
Be Water in Outstanding Jazz Album Category
Nomination Follows Sands' First
GRAMMY® Award Nomination as a Leader
for Best Instrumental Composition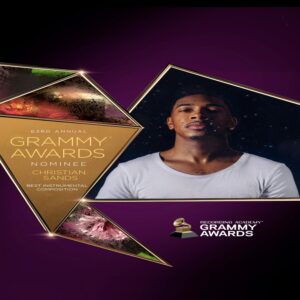 Mack Avenue Music Group's Christian Sands has continued to receive critical acclaim for his 2020 album, Be Water. The pianist and composer was honored to receive a NAACP Image Awards nomination for Outstanding Jazz Album, in addition to his earlier announced first ever GRAMMY® Award nomination as a leader for his composition "Be Water II" in their Best Instrumental Composition category. The NAACP nomination marks his second honor from this prestigious association after he was nominated in the same category for his 2018 album Facing Dragons.
"To be nominated for both an NAACP Image Award and a GRAMMY® Award is a profound honor," says Sands. "I've grown up with both of these awards meaning something very strong and personal in my life, and to be nominated for even one is a wonderful accolade, but to be nominated for both fills me with insurmountable joy. I'm truly speechless."
Beyond the GRAMMY® Award and NAACP Image Award nomination, the album received critical acclaim with attention from Associated Press, NPR's "All Things Considered," Stereogum, The Absolute Sound, Glide Magazine, Soul Tracks, as well as heavy playlisting with Spotify's "State of Jazz" and "Jazz X-Press," NPR's "New Music Friday," Apple Music's "Jazz Currents," Tidal's "Modern Contemporary," and Amazon's "Fresh Jazz."
On this stunning album, Sands takes inspiration from water's tranquility and power and muses on the possibilities offered by echoing its fluidity and malleability. Through ten gorgeous and thrilling pieces, he alternately conjures the serenity of a sun-dappled lake and the drama of a relentless thunderstorm. Just barely into his 30s, Sands has already enjoyed a remarkable career trajectory, touring and recording with Christian McBride's Inside Straight and Trio, as well as collaborating with the likes of Gregory Porter and Ulysses Owens.
Be Water is Sands' fourth release for Mack Avenue Music Group (including a five-track digital-only EP as an extension of his debut album, Reach), and flows with the mesmerizing tranquility and power of its namesake. On his most conceptually ambitious album to date, Sands heeds the wisdom of martial arts master and movie star Bruce Lee and allows his creativity to transform and assume a dazzling variety of forms.
Not only did Sands release his critically acclaimed album in 2020, but he also participated in a number of other impressive endeavors. He served as Artist-In-Residence for the Monterey Jazz Festival while they went virtual, and hosted "Welcome To The Sands Box" in conjunction with the festival– and he's gearing up to serve as its Artist-In-Residence again in 2021. He also kicked off WBGO's 2020 Jazzathon with an energetic and engaging performance, discussed jazz in film with Turner Classic Movies (TCM), continued his role as Creative Ambassador for the Erroll Garner Jazz Project (the non-profit organization dedicated to Garner's legacy) and recently partnered with Ancestry.com to uncover family stories he never knew.
For media inquiries, please contact:
DL Media · 267-541-2784
Maureen McFadden · maureen@dlmediamusic.com
Don Lucoff · don@dlmediamusic.com
Information and press materials (including album covers, promotional photos
and bios) on all DL Media artists can be found at our website: dlmediamusic.com
For press materials on Mack Avenue Music Group's artists or its family of imprints
(including album covers, promotional photos and logos), please visit media.mackavenue.com
MACK AVENUE · the road to great music · mackavenue.com