AVAILABLE NOW: Kevin Hays, Ben Street, Billy Hart | "All Things Are" | Smoke Sessions Records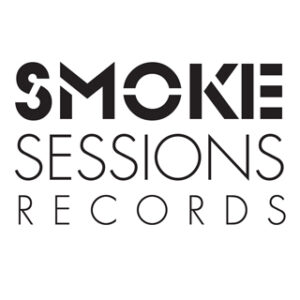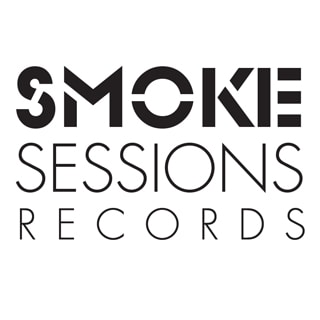 AVAILABLE NOW via Smoke Sessions Records;
CDs Available July 2
Kevin Hays, Ben Street, and Billy Hart
Collaborate on Strikingly Telepathic Performances,
Which Resonate Profoundly After Months of
Pandemic-Induced Isolation for All Things Are
Recorded in December 2020 at Smoke Jazz & Supper Club
to Commemorate Billy Hart's 80th Birthday
 Smoke Screens Presents CD Release Event for
Hays / Street / Hart's All Things Are
Friday, June 11 – Saturday, June 12 at 8:00PM ET
with Six HD Cameras & Audiophile Sound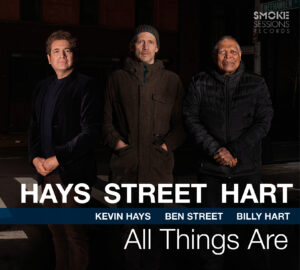 Smoke Sessions Records is proud to release All Things Are, a collaborative encounter between pianist Kevin Hays, bassist Ben Street and drummer Billy Hart. Performed on the bandstand of an otherwise empty Smoke Jazz Club, the album features seven pieces, six composed by Hays, who contributes three original melodies and three ingeniously crafted contrafacts of canonic standards.
The proceedings transpired on the first weekend of December 2020, when Smoke proprietors Paul Stache and Molly Johnson – who have made herculean efforts to sustain the club as a viable venue during the COVID-19 pandemic – booked the trio for two livestream concerts in celebration of Hart's 80th birthday. "The setting and the circumstances were unique, and the guys were eager to play again," Stache says. "The music was so incredible that we all thought we should cut a record from these tracks."
These jazz all-stars from different generations, convening for the first time as a unit, achieved this sublime recital in an empty room, after a single rehearsal. That they were able to coalesce so fruitfully in this environment stems not only from their rarefied musicianship, but also mutual trust built on long-standing relationships.
Street's been a first-call bassist for everyone who's anyone in New York's progressive jazz circles since the late 1990s, when he and Hays first intersected on a private gig at Ahmet Ertegun's Long Island house. They've subsequently worked together with Kurt Rosenwinkel and other ensembles led by luminaries of their generational peer group. He's played alongside Hart in Hart's working quartet with Ethan Iverson and Mark Turner since 2006.
Hays – whose c.v. includes 16 albums as a leader, a host of collaborative duos and trios, and consequential side artist work with such luminaries as Eddie Henderson, Sonny Rollins, John Scofield, Chris Potter, and Roy Haynes (and an engagement at Smoke Jazz Club in March 2020 with Ron Carter and Al Foster that was attenuated by the onset of COVID restrictions in New York) – first played with Hart in 1987.
Then 18, Hays was in Madrid, on tour with [drummer] Tony Moreno, who brought him to a club where Hart was playing with Dave Liebman, Richie Beirach and Ron McClure. "Tony introduced me to Billy, and without skipping a beat, Billy said, 'I'm curious about you. You want to play?' It was an amazing experience. He didn't know me, and he didn't have to do that, but if you know Billy Hart, he does stuff that he doesn't have to do."
In All Things Are, Hart decisively imprints his personality on the flow. "It seemed like Billy was playing with Kevin like a singer, which inspired me to think of Kevin that way and guided everything," Street says, perhaps thinking of Hays' mid-career choice to showcase his considerable singer-songwriter chops on albums like the eponymous trio recital New Day (2015), the Hays-Lionel Loueke duo Hope (2017), and a duo with vocalist Chiara Izzi titled Across the Sea (2019).
Street continues: "Playing next to Billy, there's a feeling that he's searching again and again for this thing he already knows, that could be out of reach but is worth reaching for. This beautiful human drive is inspiring. It takes you out of the mundane self-judgment process of 'am I playing well or not?'"
Hays concurs. "Every time I've played with Billy, it sounds like everything is freshly minted in that moment, even though, of course, there's such history behind it," he says. "He's constantly listening and responding to you; there's a tremendous amount of conversation going on."
Hart regards All Things Are as an opportunity "to play with two of my favorite players." He describes Street as "unique – my epitome of a contemporary bassist; what he takes as normal, I think is extraordinary." He continues: "I love the way Kevin plays. I played with Herbie Hancock and McCoy Tyner and Richie Beirach, and I don't use the word 'love' lightly. Kevin reharmonizes on that level, and I love his touch."
Consider Hart's remarks as you absorb Hays' ingenious melodic formulations on the contrafacts "Unscrappulous" ("Scrapple from the Apple"), "All Things Are" ("All the Things You Are") and "Twilight" ("Stella by Starlight"); or the lovely melody and beautiful chord changes of "Elegia" (which debuted on Modern Music, Hays' two-piano recital with old friend Brad Mehldau) and "Sweet Caroline."
Then consider how "the sound of surprise" suffuses this iteration of "New Day," the anthemic leadoff track. "After we finish the head, we're suddenly in outer space," Hays says. "Ben somehow knew it was time to go somewhere else, and he stopped playing, then Billy took it – and we were off. I wouldn't have expected it to go completely left. But at that moment, BOOM, this 'big bang' happened, and we now had to evolve."
That telepathic interplay, which these exemplary improvisers perhaps might have regarded as their quotidian norm before COVID, resonated deeply after months-long pandemic-imposed isolation. "I've been practicing more than maybe ever, which I enjoy – but it's me alone at home," Hays says. "Perhaps I've improved, but I'd also fallen out of practice of playing with other musicians. For this date, I was excited to interact with other musicians again, that it wasn't just me and my own musical thoughts.
"This is the way I like to play. As someone who loves improvisation, I do my best to not repeat myself. I like the unplanned and I tend not to be directive – these musicians already have a direction, which tends to be open. This isn't a free trio; we're not playing free jazz. But we're playing with the tabula rasa spirit, with as little as possible figured out other than the bare bones."
"All Things Are" was produced by Paul Stache and Damon Smith, recorded live at Smoke Jazz & Supper Club, NYC on December 4-6, 2020 and mastered to ½" analog tape using a Studer mastering deck.
Kevin Hays, Ben Street, Billy Hart · All Things Are
Smoke Sessions Records · Release Date: June 4, 2021
For more information on other Smoke Sessions Records releases, please visit:
SmokeSessionsRecords.com | Facebook | Instagram
For media inquiries, please contact:
DL Media · 267-541-2784
Maureen McFadden · maureen@dlmediamusic.com
Don Lucoff · don@dlmediamusic.com
For the Preferred Artist
Information and press materials (including album covers, promotional photos and bios)
on all DL Media artists can be found at our website: dlmediamusic.com