Hampton Hawes with Barney Kessel, Shelly Manne and Red Mitchell | "Four!" | Vinyl Available Today via Craft Recordings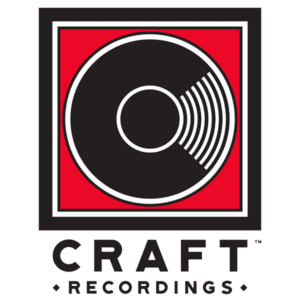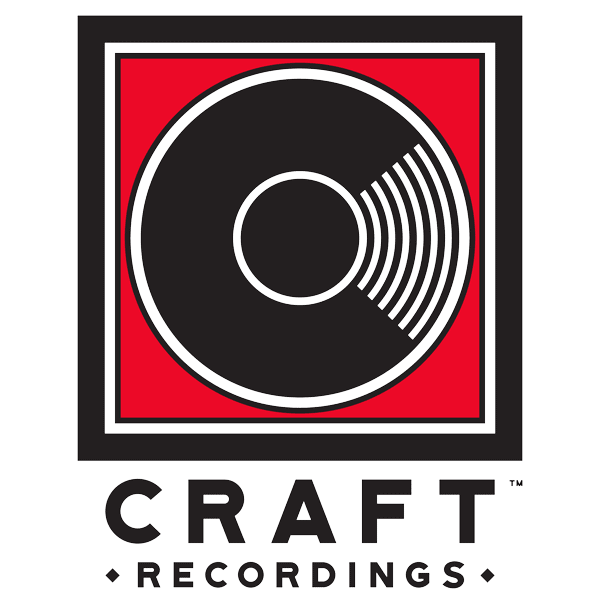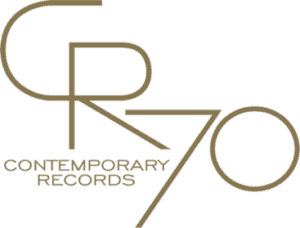 Pianist Hampton Hawes' Four!, Featuring
Barney Kessel, Shelly Manne and Red Mitchell,
is Available Today on Vinyl
Continuing Craft Recordings' 70th Anniversary Celebration of Contemporary Records
180-Gram LP Contains Newly Mastered Audio by Bernie Grundman
"Four! is one of Hampton Hawes' most satisfying sessions, for the variety of the repertoire and the quality of the performances." – The Arts Fuse
---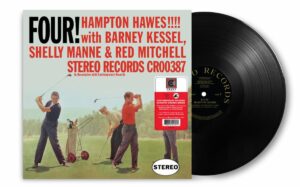 In May, Craft Recordings launched the Acoustic Sounds Series, which celebrates 70 years of Contemporary Records and highlights gems from legendary jazz label's extraordinary catalog and featuring artists who both defined and expanded the sound of West Coast jazz. Following reissues of Art Pepper's +Eleven: Modern Jazz Classics and Barney Kessel's The Poll Winners, Craft releases Hampton Hawes' Four! on vinyl today.
Four!, first released in 1958 and featuring Barney Kessel, Shelly Manne and Red Mitchell, and the other five titles in the Acoustic Sounds Series were originally engineered by Roy DuNann and/or Howard Holzer, and feature all-analog mastering from the original tapes by legendary engineer Bernie Grundman (himself a former employee of the label), and is pressed on 180-gram vinyl at Quality Record Pressings and presented in a Stoughton Old Style Tip-On Jacket.
The Acoustic Sounds Series series continues on December 16, 2022 with the release of another 1958 classic, Jazz Giant, which showcases the alto saxophone, trumpet and arrangements of triple threat Benny Carter, whose majestic talent awed four generations of jazz artists (he's joined by a formidable cast including Manne, Kessel and tenor sax titan Ben Webster). The January 13, 2023 release, Manne's hugely popular 1956 trio session My Fair Lady with bassist Leroy Vinnegar and pianist André Previn, paved the way for hundreds of jazz albums dedicated to Broadway shows.
March 24, 2023 sees the release of Art Pepper Meets the Rhythm Section, the altoist's auspicious 1957 Contemporary debut pairing him with pianist Red Garland, bassist Paul Chambers and drummer Philly Joe Jones, three-fifths of Miles Davis' nonpareil quintet.
All six albums are being released on Acoustic Sound Series 1-LP and are available for pre-order
HERE
. Hi-Res Digital (96/24 and 192/24) and
CraftRecordings.com
exclusive SACD formats of each title will also be made available on the same dates as each LP release.
---
About Contemporary Records
Founded in 1951 by Lester Koenig (December 3, 1917 – November 21, 1977), Contemporary Records is a uniquely Hollywood story. An intellectual who loved the arts, Koenig (pronounced kay-nig) thrived in the film industry as a screenwriter, co-producer and assistant to William Wyler, playing an important role on landmark films such as The Best Years of Our Lives, Detective Story and Roman Holiday. Koenig's life in movies was effectively ended by the Red Scare in 1953, when he was called to testify before the House Un-American Activities Committee. He was flayed by the conservative Hollywood establishment for having left-wing sympathies, and blacklisted he turned his attention to Good Time Jazz, a label he'd launched in 1949, to record a Dixieland combo featuring players who all had day jobs with Disney. He initially created Contemporary as an outlet for new contemporary classical works, but his ears were wide open and by the mid-1950s many of Southern California's most exciting jazz artists were eager to document their music in what was rapidly becoming one of the best studios on the West Coast under the auspices of Roy DuNann, the sound engineer Koenig lured away from Capitol Records in 1956. The artists responded to Koenig's steadfast faith in their creativity, and Contemporary became the essential vehicle for L.A. modernists and East Coast players looking for respite from the New York hustle. Seven decades later, the label's legacy looks more imposing than ever, as the albums that Lester Koenig and his son John recorded continue to inspire and influence leading players on the contemporary scene.
About Craft Recordings
Craft Recordings is home to one of the largest and most essential collections of master recordings and compositions in the world. Its storied repertoire includes landmark releases from icons such as Joan Baez, John Coltrane, Creedence Clearwater Revival, Celia Cruz, Miles Davis, Isaac Hayes, John Lee Hooker, Little Richard, R.E.M., Joan Sebastian and Traveling Wilburys. Plus, the catalog recordings of celebrated contemporary acts including A Day to Remember, Evanescence, Alison Krauss, Nine Inch Nails, Taking Back Sunday and Violent Femmes, to name just a few. Renowned imprints with catalogs issued under the Craft banner include Fania, Fantasy, Fearless, Musart, Nitro, Panart, Prestige, Riverside, Rounder, Specialty, Stax, Vanguard, Varèse Sarabande, Vee-Jay and Victory, among many others. Craft creates thoughtfully curated packages, with a meticulous devotion to quality and a commitment to preservation—ensuring that these recordings endure for new generations to discover. Craft is also home to the Billie Holiday and Tammy Wynette estates which preserve and protect their respective names, likeness and music through day-to-day legacy management of these cultural trailblazers.
Craft Recordings is the catalog label team for Concord Recorded Music.
---
Hampton Hawes | Four!
Contemporary Records | Release Date: July 15, 2022
For media inquiries, please contact:
DL Media · 610-420-8470
For the Preferred Artist
Information and press materials (including album covers, promotional photos
###