Billy Childs | "The Winds of Change" | Available Now via Mack Avenue Records
On The Winds of Change, Five-Time GRAMMY® Award Winner and 16-Time GRAMMY® Nominee Billy Childs Leads a
Dream Quartet Featuring Trumpeter Ambrose Akinmusire,
Bassist Scott Colley and Drummer Brian Blade
Much of the Music on The Winds of Change Is Inspired by
Film Noir and Nostalgia for the Los Angeles of Childs' Youth
Available Now via Mack Avenue Records
"Billy Childs embraces a thrilling, deeply sophisticated post-bop sound that evokes his work from the early '70s and '80s with artists like Freddie Hubbard and J.J. Johnson." — AllMusic
"Childs is a musical auteur who enriches jazz with techniques and ideas from classical music. His pieces often take the overall outlines of classical forms, but are very much pure jazz in terms of the content." — NY Sun
---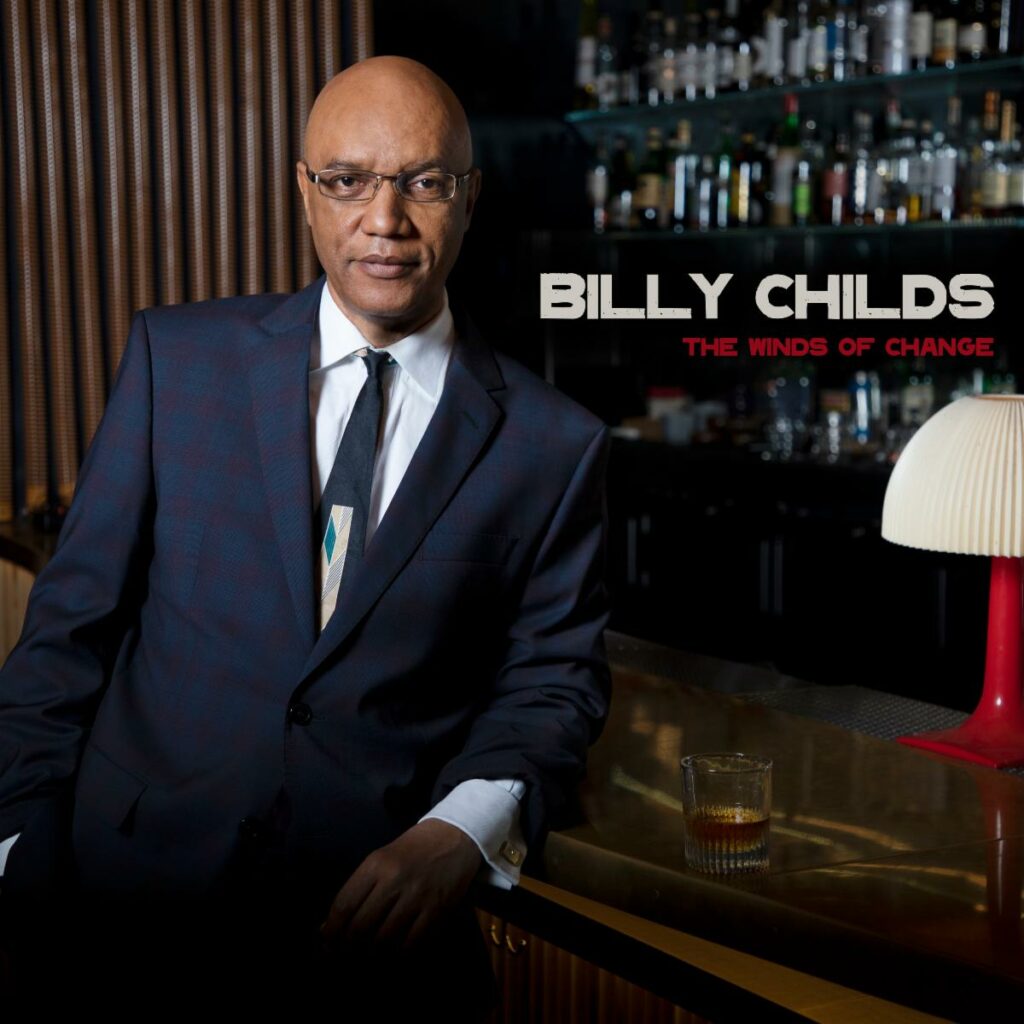 Stream "The End of Innocence" from The Winds of Change
PLEASE NOTE: This music is not authorized to be shared or distributed.
By accessing any of this material, you acknowledge and consent that
you will not share these assets and that the material will be
used by you and you alone for editorial purposes.
---
As a composer, Billy Childs is a master of two genres: jazz and modern classical music. Simultaneously, he is one of our most dazzling jazz pianists. In between writing violin concertos, chamber music and other pieces for classical ensembles of various sizes, the highly sought-after composer puts on his jazz pianist hat, records GRAMMY® award-winning jazz albums, and plays the world's leading clubs, concert halls and festivals with his exceptional jazz groups.
Childs draws upon all of his considerable talents as pianist, composer, arranger and bandleader on his latest Mack Avenue album, The Winds of Change. Employing an extraordinary all-star quartet consisting of the phenomenal trumpeter and composer Ambrose Akinmusire, bassist Scott Colley and the incomparable drummer Brian Blade, the album contains some of the most evocative and haunting compositions of his career.
Much of the music, including the title track, was inspired by film noir; great film composers like Jerry Goldsmith, Bernard Herrmann and John Williams; and nostalgia for the Los Angeles of Childs' youth.
Reflecting on the album's title, Childs muses that "as you get older and observe life, the only constant is change. I've lived in L.A. my whole life and I remember the city in the '60s and '70s. The title track is bittersweet, wistful and nostalgic," Childs says, in the spirit of movie themes like Chinatown by Jerry Goldsmith and Taxi Driver by Bernard Herrmann, both of which "create a feeling of melancholy about an entire city (L.A. in the former case, New York in the latter)." Both of those films summoned "a sense of an almost mythical urban landscape, one only possible in the movies," he says. Childs originally wrote the piece for trumpeter Roy Hargrove and what is now the Symphonic Jazz Orchestra. "Here, we attempt to have the trio sound like the accompanying orchestra; my piano is like a condensed orchestral accompaniment for Ambrose's trumpet."
Childs cites another influence on the album: Kenny Wheeler's 1976 album Gnu High, which featured Keith Jarrett, Dave Holland and Jack DeJohnette. "That pointed me in the direction of an interactive conversation with the other musicians," he says.
To realize this concept, Childs needed a band of jazz superstars, and found them in Akinmusire, Colley and Blade. "I have been doing all of these lofty projects, chamber things, symphonic things…I wanted to just get back to being a jazz pianist. Fortunately, these extraordinary musicians find my music interesting enough that they want to be a part of it."
The music, although highly composed and structured, also involves the type of conversation with the other musicians he was seeking. "Lately, I'm a composer first, then a pianist," Childs says, "but I wanted to do something that emphasizes how the band interacts." Even though there's a lot of "specificity" in the compositions, he says, "there's a lot of conversation as well. I thought it would be extremely interesting to have that kind of conversation with these musicians.
"I've always wanted to work with [Akinmusire]. He plays the trumpet compositionally, and, of course, he's an incredible composer as well. I love his sound – it invites you in and wraps itself around you. And he's fearless. His solo in 'Master of the Game' just says, 'I'm not gonna deal with changes, just sounds.' He's a master of changes, too. But he just feels at that moment it's more important to explore different sounds, and he makes the rest of us start to play atonally," despite the fact that the piece was written as "a third-stream kind of thing…That's why I wanted to play with these guys, because things like that could happen."
Childs describes bassist Colley as "a spiritual player…He's always trying to play something that enlightens you, that opens another door to the unknown. His decisions make logical sense, but they open doors – there's a lot of possibility in his playing.
"Brian is the same way, and so is Ambrose," Childs says. "Brian to the drum set is like what Ravel was to orchestration. He always knows how to enhance the composition. He's got a full palette of colors, and he's brilliant at knowing what to do with all those sounds in the context of the song and the improvisation, always choosing the right colors at the right time."
The album, replete with strong melodies and cinematic flourishes, dazzles right out of the gate with the high-intensity, kinetic opener, "The Great Western Loop," named after the 7,000-mile hiking trail from Southern California, to Vancouver, to the Grand Canyon. It's "a song with a lot of motion in it, lots of quartal harmony, that is, involving fourths," Childs says. "The End of Innocence," a melancholy paean to lost childhood, was originally recorded by Childs on one of his four Windham Hill albums from the '80s, now hard to find. "Master of the Game" is another film noir-inspired tune. "A lot of this stuff has to do with movies," Childs says, citing Henry Mancini's score for Charade and Michel Legrand's The Thomas Crown Affair as inspirations.
The album also includes two covers: Kenny Barron's "The Black Angel," made famous by Freddie Hubbard, with whom Childs played for six years; and Chick Corea's iconic tune, "Crystal Silence." "Chick was a dear friend of mine," Childs notes. "His music brings tears to my eyes. I wanted to do a tribute to him. It's one of his most beautiful compositions. Ambrose nailed the melody on it, and Scott takes a beautiful solo."
Childs describes the experience of making The Winds of Change as a peak artistic experience. "When you do things that are intuitive, that aren't encumbered by too much thought but just what feels right, then you're getting in tune with something that's larger than just four guys playing music. That's what we were going for."

———-
About Billy Childs:
Billy Childs is one of the most critically acclaimed pianists in contemporary jazz and among America's most awarded and commissioned modern classical composers. He writes music for small and large jazz groups, chamber ensembles, choral groups and symphony orchestras. His albums have earned him 16 GRAMMY® nominations and five GRAMMY® Awards, including, most recently, in 2018 for his album Rebirth, which was named Best Jazz Instrumental Album. His 2014 GRAMMY® award-winning album Map to the Treasure: Reimagining Laura Nyro paid tribute to one of his earliest and most profound inspirations.
Among the distinguished artists Childs has recorded and performed with are Yo-Yo Ma, Renee Fleming, Freddie Hubbard, Wynton Marsalis, Sting, Leonard Slatkin, Dianne Reeves, the Ying Quartet, Joshua Bell, Jack DeJohnette, Dave Holland, Ron Carter, and Chris Botti. His commissions include works for the Los Angeles Philharmonic, the Detroit Symphony Orchestra, The Kronos Quartet, The Lincoln Center Jazz Orchestra, The Los Angeles Master Chorale, The American Brass Quintet, and The Dorian Wind Quintet.
Over the years, his awards include the Doris Duke Performing Artist Award (2013), a Guggenheim Fellowship (2009), and the American Academy of Arts and Letters Music Award (2015).
---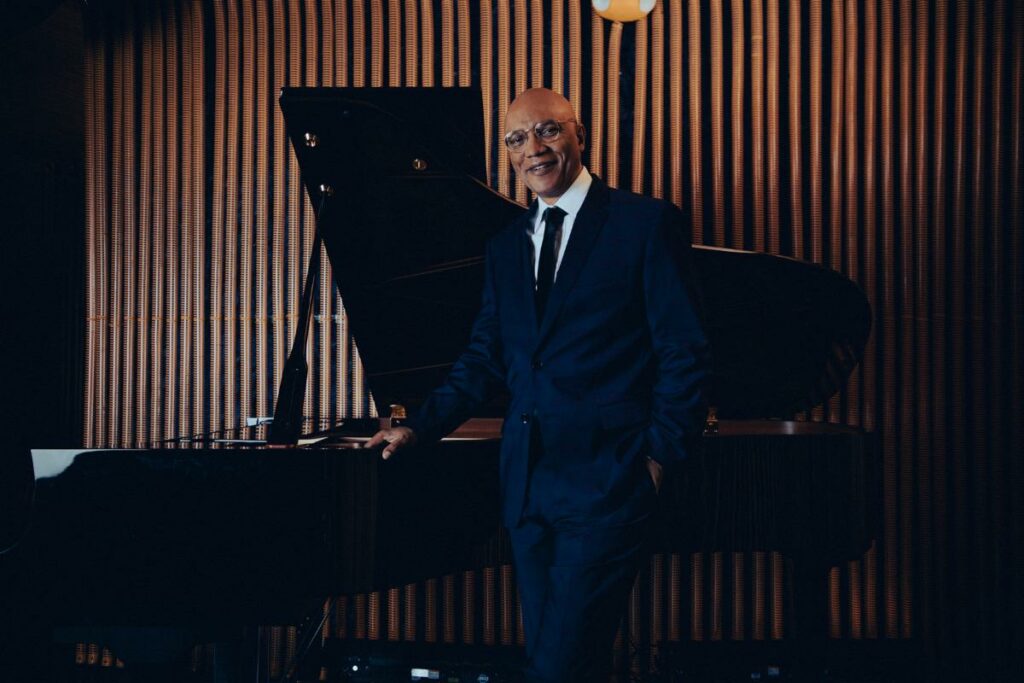 ---
Billy Childs • The Winds of Change
Mack Avenue Records • Release Date: March 17, 2023
For more information on Billy Childs, please visit:
billychilds.com| Facebook | Twitter
For media inquiries, please contact:
DL Media · 610-420-8470
Leah Concialdi · leah@dlmediamusic.com
Don Lucoff · don@dlmediamusic.com
For all other inquiries, please contact:
Matthew Jurasek · Mack Avenue Music Group
matthew@mackavenue.com · 908-463-0146
For press materials on Billy Childs, Mack Avenue Music Group's artists or its family
of imprints (including album covers, promotional photos and logos), please visit media.mackavenue.com
Information and press materials (including album covers, promotional photos
and bios) on all DL Media artists can be found at our website: dlmediamusic.com
MACK AVENUE · the road to great music · mackavenue.com
###