Kenny Garrett Joins Jon Batiste and Stay Human on The Late Show With Stephen Colbert: November 4 and 5
Saxophonist and Composer Kenny Garrett
to Join Jon Batiste and Stay Human on
The Late Show with Stephen Colbert:
Thursday, November 4 and Friday, November 5
---
In Support of Critically Acclaimed Album,
Sounds from the Ancestors
Available Now via Mack Avenue Records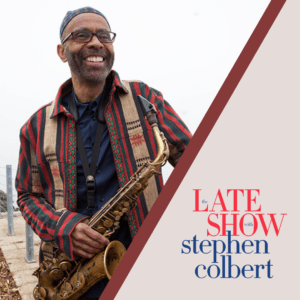 ---
"File this album under 'most aptly named.'" — Afropop
"Garrett, the consummate performer, is again at the top of his game." — Glide Magazine
"He's someone with a lot of interesting ideas; there's no way to predict
what you'll get when he puts out an album." — Stereogum
"The focused, fervent sound of Kenny Garrett's alto saxophone doesn't appear until more than two minutes into 'Sounds From the Ancestors,' the title track from his forthcoming album. But as soon as it does, you know you're in for a ride." — WBGO
"Ultimately, 'Sounds from the Ancestors' amounts to another major work from Garrett;
it easily stands with his — and the year's — finest albums." — All Music
NPR All Songs Considered's New Music Friday
---
Kenny Garrett's latest release, Sounds from the Ancestors, is a multi-faceted album. The music, however, doesn't lodge inside the tight confines of the jazz idiom, which is not surprising considering the alto saxophonist and composer acknowledges the likes of Aretha Franklin and Marvin Gaye as significant touchstones. Similar to how Miles Davis' seminal LP, On the Corner, subverted its main guiding lights – James Brown, Jimi Hendrix and Sly Stone – then crafted its own unique, polyrhythmic, groove-laden, improv-heavy universe, Sounds from the Ancestors occupies its own space with intellectual clarity, sonic ingenuity and emotional heft.
"Sounds from the Ancestors examines the roots of West African music in the framework of jazz, gospel, Motown, hip-hop, and all other genres that have descended from jùjú and Yoruban music," explains Garrett. "It's crucial to acknowledge the ancestral roots in the sounds we've inhabited under the aesthetics of Western music."
Indeed, Sounds from the Ancestors reflects the rich jazz, R&B and gospel history of his hometown of Detroit. More important though, it also reverberates with a modern cosmopolitan vibrancy – notably the inclusion of music coming out of France, Cuba, Nigeria and Guadeloupe.
"The concept initially was about trying to get some of the musical sounds that I remembered as a kid growing up – sounds that lift your spirit from people like John Coltrane, 'A Love Supreme;' Aretha Franklin, 'Amazing Grace;' Marvin Gaye, 'What's Going On;' and the spiritual side of the church," Garrett explains. "When I started to think about them, I realized it was the spirit from my ancestors."
The core ensemble for Sounds from the Ancestors consists of musicians that Garrett has recorded and toured with in recent past – pianist Vernell Brown, Jr., bassist Corcoran Holt, drummer Ronald Bruner and percussionist Rudy Bird. The album also features guest appearances from drummer Lenny White, pianist and organist Johnny Mercier, trumpeter Maurice Brown, conguero Pedrito Martinez, batá percussionist Dreiser Durruthy and singers Dwight Trible, Jean Baylor, Linny Smith, Chris Ashley Anthony and Sheherazade Holman. And on a couple of cuts, Garrett extends his instrumental palette by playing piano and singing.
With his illustrious career that includes hallmark stints with Miles Davis, Art Blakey and The Jazz Messengers, Donald Byrd, Freddie Hubbard, Woody Shaw and the Duke Ellington Orchestra, as well as a heralded career as a solo artist that began more than 30 years ago, Garrett is easily recognized as one of modern jazz's brightest and most influential living masters. And with the marvelous Sounds from the Ancestors, the GRAMMY® Award-winning Garrett shows no signs of resting on his laurels.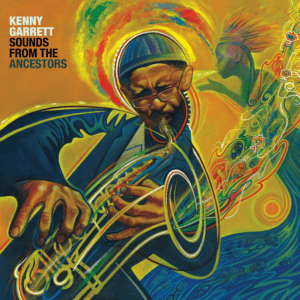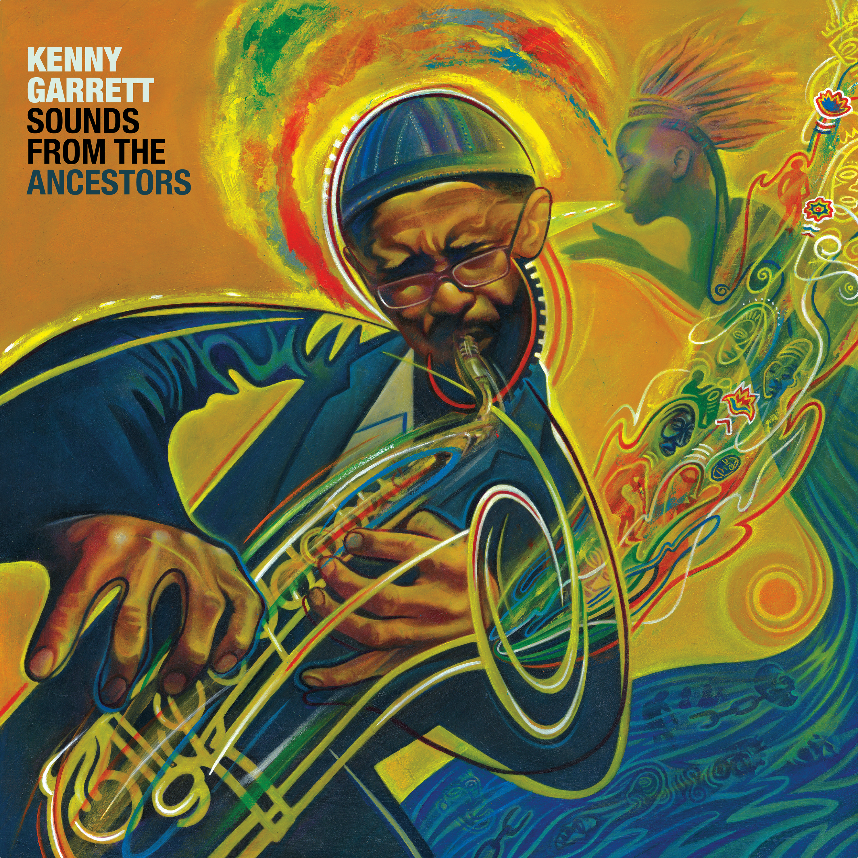 Kenny Garrett Tour Schedule:
November 11 | Colsubsidio Theater | Bogota, Colombia
November 13 | Jazz Hall | Hamburg, Germany
November 14 | Sardegna Jazz Festival | Mogoro, Italy
November 16 | Blue Note | Milan, Italy
November 17 | Circulo De Las Arts | Lugo, Spain
November 18 | Teatro Pavon | Madrid, Spain
November 19 | Teatro Ortega | Palencia, Spain
November 21 | Zaragoza Jazz Fest | Zaragoza, Spain
November 22 | Sala Barts | Barcelona, Spain
November 24 – 26 | Ronnie Scott's | London, UK
November 27 | Teatro Arsiton | Montoya, Italy
---
Kenny Garrett · Sounds from the Ancestors
Mack Avenue Records · Release Date: August 27, 2021
For more information on Kenny Garrett, please visit: KennyGarrett.com
For media inquiries, please contact:
DL Media · 215-292-4032
Maureen McFadden · maureen@dlmediamusic.com
Don Lucoff · don@dlmediamusic.com
For radio inquiries, please contact:
Groov Marketing
Mark Rini · mark@groovmarketing.com
Josh Ellman · josh@groovmarketing.com
Management:
Vernon Hammond · Management Ark
vernon@managementark.com · 609-734-7403
Information and press materials (including album covers, promotional photos
and bios) on all DL Media artists can be found at our website: dlmediamusic.com
For press materials on Kenny Garrett, Mack Avenue Music Group's artists or its family
of imprints (including album covers, promotional photos and logos), please visit media.mackavenue.com
MACK AVENUE · the road to great music · mackavenue.com