"Gary Bartz JID006" | Gary Bartz, Adrian Younge & Ali Shaheed Muhammad | Available April 2 via Jazz Is Dead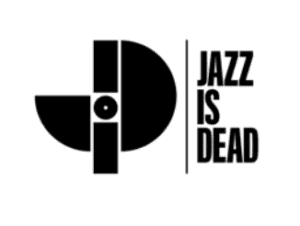 Jazz Is Dead's Ali Shaheed Muhammad and Adrian Younge
Collaborate with Gary Bartz: Pioneering Figure of
Progressive Black Music, Icon to Generations
of Artists and DJs Across Every Genre
Gary Bartz JID006, Available
April 2, 2021 via Jazz Is Dead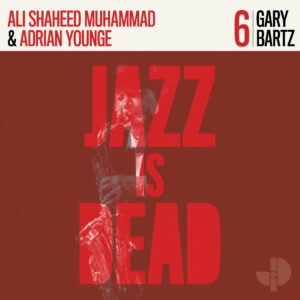 The shadow that Gary Bartz casts over the last six decades of progressive Black music, and his continued dedication to the same, makes him a logical and very welcome contributor to the Jazz Is Dead label. An alto saxophonist steeped in the history and tradition of his instrument who is also restlessly experimental and not prone to purism of any kind, he enjoys both the respect and admiration of his peers and the hero worship of several generations after him – including Ali Shaheed Muhammad and Adrian Younge, which inevitably led to Gary Bartz JID006.
A look at his body of work reveals dalliances with bebop, hard bop, free jazz, spiritual jazz, soul jazz, jazz-funk, fusion and acid jazz, all while resolutely remaining unmistakably Gary Bartz. There's early work with Eric Dolphy and McCoy Tyner in Charles Mingus' Jazz Workshop, work with Max Roach and Abbey Lincoln, a stint in Art Blakey's Jazz Messengers, and also one with Miles. There's his groundbreaking and highly influential Ntu Troop albums of the early '70s and his jazz-funk work including two classic albums with the Mizell Brothers, one of which supplied A Tribe Called Quest with a sample that was smooth like butter. And while on the subject of samples, the Bartz catalog has provided hip-hop and other genres with a rich source of them, and artists who have gone to his well when producing beats also include Black Sheep, Jurassic 5, Casual, RPM, Warren G, Photek, Statik Selektah, Chi-Ali, 3rd Bass, Showbiz, Z-Trip, Young Disciples, and many others.
The socio-political content of much of Bartz's work, particularly during the early '70s, is another factor that has captured the attention of and influenced many. He was wide awake to the pressing issues of his day, which sadly haven't changed much in a half-century—long before the term "woke" was ever coined—which adds continued relevance and resonance to albums like the two Harlem Bush Music LPs. Speaking his mind and expressing thoughts and feelings lyrically and vocally were a consistent aspect of his work during this era, but even with all this there's always still a space within Gary's oeuvre for the celebration of simple and beautiful basic truths.
"Working with Gary Bartz epitomizes the ethos behind Jazz Is Dead," says Younge. "He's a luminary that has contributed so much to music culture, for decades. His musical ability is expanding with age and we're honored to be a part of his world."
"Day By Day" brings Bartz full circle by placing him in a more modern context which he contributed to creating in the first place. It takes certain sonic cues from Muhammad's old group, A Tribe Called Quest, while also calling to mind neo-soul a little bit. But the icing on the cake is the unexpected and gorgeous vocal chorus which is like the sun coming out and which once again harks back to an element familiar to Mizell fans.
With its propulsive bassline steadily prodding the track along, "The Message" is strongly rooted in classic '70s modal jazz and serves as the spiritual and emotional centerpiece of the album. The instrumental interplay and textures would have been perfectly at home on the Black Jazz label even though there's also a certain almost intangible postmodern, 21st century approach to that style, perfectly in keeping with Bartz's well-known tendency to look forward, not backwards.
The main thrust of "Black And Brown" is an immersion in classic jazz-funk, a short blast of vintage fusion riffing that ultimately feels like one of those classic extended '70s jams condensed down to its most intense just-under-three-minutes with Bartz blowing freely over very familiar musical territory and sounding like he's having an amazing time doing it.
If "Spiritual Ideation" calls anything immediately to mind, it's the overall vibe and atmosphere of the compositions on 1975's classic Mizell-produced The Shadow Do album. Its chords seem to move along in similar fashion to a few of the tracks on that album, but they're transposed on to what has quickly become the JID signature sound. Bartz's tone and phrasing is instantly recognizable and sits on top of the Younge/Muhammad-produced backing as snugly as it did on the Mizells' groove 45 years ago.
Bartz brought his historically busy touring and recording schedule into the new millennium, re-establishing his deep jazz credentials even as another generation of DJs and hip-hop producers discovered the untold riches contained in his back catalog. He remains spry, fit and energetic at age 80 and his new collaboration with Jazz Is Dead's Adrian Younge and Ali Shaheed Muhammad is the glorious proof. This is what Gary Bartz brings to this Jazz Is Dead collaboration, and as can be expected, his questing spirit fits the Jazz Is Dead style like a glove and has produced an album that's a cutting-edge addition to his immense canon as he effortlessly interfaces with the next generation.
Gary Bartz JID006 · Gary Bartz, Ali Shaheed Muhammad & Adrian Younge
Jazz Is Dead · Release Date: April 2, 2021
For more information on Jazz is Dead, please visit:
For media inquiries, please contact:
DL Media · 267-541-2784
Maureen McFadden · maureen@dlmediamusic.com
Candelaria Alvarado · candelaria@dlmediamusic.com
For the Preferred Artist
Information and press materials (including album covers, promotional photos and bios)
on all DL Media artists can be found at our website: dlmediamusic.com
# # #