AVAILABLE NOW: Vince Mendoza | "Freedom Over Everything" | Modern Recordings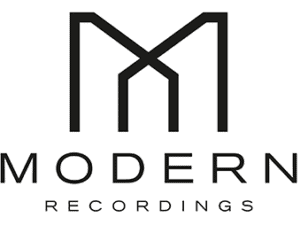 Available Now on BMG's Modern Recordings Imprint
Freedom Over Everything,
a Revelatory and Politically Charged Album Set 
Celebrated Multi-GRAMMY® Award Winning Arranger,
Composer and Conductor Vince Mendoza 
Brings Forth a Life Affirming Cross-Genre Collaboration
Guest Artists include 
Joshua Redman, Antonio Sanchez, Derrick Hodge, 
and The Roots' MC Black Thought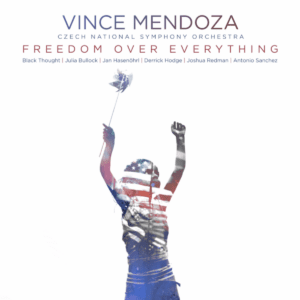 Six time GRAMMY® Award-winner, and 34-time nominee, Vince Mendoza is considered the foremost arranger of his generation, working with legends such as Björk, Elvis Costello, Sting, and Joni Mitchell. In a new star-studded release, Mendoza returns to his roots as a composer and conductor with a remarkable collaboration—highlighting the Czech National Symphony Orchestra, soprano Julia Bullock, guest artists Joshua Redman, Antonio Sanchez, Derrick Hodge, and The Roots' premier MC Black Thought— for Freedom Over Everything, available now on BMG's Modern Recordings label imprint.
The album opens with Mendoza's Five movement "Concerto for Orchestra" which was commissioned by the Czech National Symphony Orchestra, with whom Mendoza has had a working relationship for the last several years. The collaboration aimed to create a work that would feature soloists in the orchestra but to somewhat forge a new direction in this revered form. "My approach is a departure from the traditions of an orchestra concerto. For me it was more about having an arc that tells a particular story but also incorporates rhythmic and melodic aspects of African American music and improvisation." explains Mendoza.
"Coinciding with the composition of the concerto was the 2016 [American] saga of the election of '45' and the resulting tremendous discord in the U.S. during that time. While writing this piece, the events happening in our country invaded my artistic space. For the first time I felt I couldn't really write music and be removed from what was going on in our environment. I started seriously considering the importance of an artist to reflect the times and how I could make my music a reflection not only of what I was witnessing but what I hoped would occur. So that's when the arc of this concerto started to take shape."
Mendoza, as a skilled practitioner of the classical-jazz fusion that Gunther Schuller once called third stream, was and is ideally suited to meet this challenge. "I sought to design the structure of the concerto to be inspired by M.L. King's remarks on the moral universe, that the arc is long, but it bends toward justice. The beginning of the concerto (the first movement is called 'American Noise') reflects the discord that began leading up to the 2016 election. Of course, it pales in comparison to what we dealt with in 2020 and now 2021," says Mendoza, "but the arc of the composition goes through that process of pure noise, much needed consolation and the need for 'hitting the streets'. The end of the concerto seeks to reflect justice and the hope for a peaceful resolution to what we were only entering in 2016. Arguably in 2021 we still haven't quite gotten there."
Throughout the "Concerto for Orchestra," drummer Antonio Sanchez provides rhythmic
textures using color, placement and variation accenting the various motifs and ideas expressed in Mendoza's score. "Antonio thinks and plays like a composer," says Mendoza. "He was the perfect person to step into this music. He was very sympathetic to what I wanted to achieve, while never losing his voice in the process." Joshua Redman's saxophone performance in "Meditation" provides an important improvisational voice to the movement. Mendoza points out that the piece was not originally conceived to have improvised commentary in it. "Once we recorded it, I thought that the music asked for Joshua's dialog with the orchestra. Joshua understood the purpose and the mood that was needed in that moment, and he played so beautifully."
The fifth movement of the concerto, "Justice and the Blues," is a sly reference to two famous quotations from philosopher and public intellectual Dr. Cornel West: "Justice is what Love looks like in public," and "The Blues responds to the catastrophic with compassion, without drinking from the cup of bitterness." "When we recorded this piece last year in July (of 2019) in particular that last movement – the middle section of that piece that has the groove and the vamp, was originally going to be an instrumental solo," Mendoza recalls, "I thought we should really have a message there through rap instead. Listening to the recordings of Black Thought, his work seemed to reflect a certain awareness of message I wanted to bring out in this piece. When he agreed to record, Covid hit the U.S. and we were delayed. And then (the death of) George Floyd happened – and then the reaction to George Floyd happened. And so, the shift of consciousness of what we thought was going to be in Black Thought's performance was entirely different. Then he came up with this amazing heartfelt text," Hodge provides a foundation of groove for the music and Black Thought's text of Freedom Over Everything.
"In a way, my plan for a long, constructed arc was interrupted by reality. That's sort of Jazz sensibility. You can plan your structure but then somebody comes in with their voice and completely changes your point of view. And I love that part of it – things are going to change when the human spirit gets put into it. Improvisation gives us that," says Mendoza. He is uniquely suited to address these challenges with the ability to speak in the language of the composer and the language of the improviser. It is this denouement which allows for the transition from the end of the "Concerto for Orchestra" to "The Edge of Longing."
When Mendoza finished writing the concerto the years of turbulence portrayed in the narrative arc of the music seemed to cry out for a piece that might serve as consolation communicating that 'it's going to be okay.' "I wanted it also to be somewhat of an encouraging text that was going to bring people together and bring light into our situation," Mendoza explains. "To The Edge Of Longing" is an extraordinary art song setting composed by Mendoza for Julia Bullock with orchestral accompaniment, based on verses from the "Book of Hours" by the late 19th, early 20th century poet and novelist Rainer Maria Rilke.
Ms. Bullock described her approach to the material this way: "Vince wrote a poignant setting of an English translation of the German text by Rilke, which is what first got me excited about the project. There's an intimacy in what is said, but the intensity of the words makes the scope far reaching, and Vince's music follows that framework. The singers and interpreters I most respect and admire have clear intentions in the delivery of whatever music they share, and I aim for that same kind of immediacy—whether it was music written centuries ago or with my voice in mind. As long as there's a message to be communicated and a genuine connection to that message, I find no reason to limit how to use my voice, or in which context. So, in that respect, it's wonderful to participate in a project that is also uninhibited."
There's a through line music lovers can identify from Mendoza's body of work as an arranger and from his previous long form orchestra works as a composer; especially Epiphany (1999) and Constant Renaissance(2019.) "New York Stories," a Concertino for Trumpet and Orchestra, was commissioned by the Czech National Symphony featuring trumpeter and orchestra founder Jan Hasenöhrl.
As with the artists and the orchestra, Mendoza selected a co-producer and engineer with the capability and experience to be able to work in both the jazz and classical idioms equal to his own whom he knew from his work with the Metropole Orchestra. Jonathan Allen — formerly the chief engineer at the most famous recording studio in the world, Abbey Road — was responsible for the recording, mixing and mastering of this album. If it is true, as Aristotle once said, that "Music has the power of producing a certain effect on the moral character of the soul," then Vince Mendoza's Freedom Over Everything is sure to be received as a welcome addition to the times in which we live.
---