AVAILABLE NOW: Eli Degibri | "Henri and Rachel"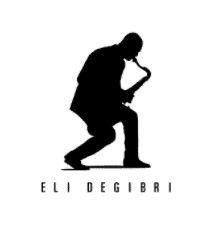 Israeli Saxophonist Eli Degibri
Honors Late Father and Ailing Mother on
Henri and Rachel
Degibri's First Album of Original Music Since 2015 Features
Pianist Tom Oren, Bassist Alon Near, and
Drummer Eviatar Slivnik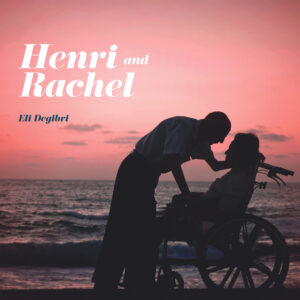 "Eli combines a notably muscular sound, provocative approach, and refined, creative jazz sensibility with extremely singable songwriting in a way that's magical to me. He composes melodies as well as the best pop composers." –Aaron Goldberg
---
On his self-released ninth album, Henri and Rachel, titled for his parents, Tel Aviv-based saxophonist-composer Eli Degibri again reveals his ability to convey profound emotions in the language of notes and tones. Joined by his immensely talented working Israeli rhythm section, the 43-year-old maestro spins an intimate, impassioned love story, portraying the personalities and idiosyncrasies of his tight-knit family – his parents, his fiancé, his closest friend. Towards that end, Degibri contributes eight soulful, erudite, unfailingly melodic songs and an ingeniously reconfigured standard, uncorking a succession of impassioned declamations, ascendant and nuanced, that uphold the remark a teacher made to him during the 1990s, when he was attending Berklee School of Music: "You play old in a new way."
Recorded on March 9, 2020, days before the onset of the Covid-19 pandemic, Henri and Rachel is Degibri's first album of original music since 2015, when he recorded Cliff Hanging, which earned a 5-star review from DownBeat (a 2018 release, Soul Station, was a tune-for-tune homage to tenor saxophonist Hank Mobley's an iconic 1960 Blue Note album of that name).
During those years, Degibri, an only child, was preoccupied not only with his musical production, but with caring for his aging and ailing parents, who both emigrated to Israel following World War 2. His father, Henri, a native of Bulgaria who passed away in the fall of 2020, developed cancer; his mother, Rachel, born in Iran, developed Parkinson's Disease and dementia. Although Degibri was not thinking consciously of them or of his other dedicatees during the gestation process, their essence suffuses his compositions.
"When I write songs, I don't usually know what the reason is," Degibri says. "Only after it's done, I think about the melody and ask myself what it means to me or who I see and feel when I hear it." He applied the same process when, reviewing the title track, an anthemic refrain sandwiched on both ends by a vocal chant, he noticed that the first and second melodies were identical but in different keys. "I realized that it's basically a love song between two keys – Henri and Rachel, my dad and my mom, who are the main keys in my life. They're not singing together, but right after each other, and they blend together perfectly."
The slinky beats and "Pink Panther"-ish changes of "Gargamel" evokes the villainous wizard whose consistently thwarted attempts to eat and transform into gold the tiny protagonists of the Smurfs amused Degibri as a child of the 1980s. "He was funny to me, and had the same silhouette as my father," Degibri prefaces his description of the piece. "I'm coming from the school of Bebop – swinging, big sound. This slow-medium tempo is probably the hardest to play. It's going back to the roots – everything that I compose or play is coming from there, even when it's not in swing tempo."
The truth of that statement comes forth on the Jimmy van Heusen standard, "Like Someone In Love." "It was a thinking exercise of how Johann Sebastian Bach would play this song in 5/4," says Degibri, who has studied classical piano and counterpoint for the last four years. Pianist Tom Oren admirably represents that description; drummer Eviatar Slivnik makes the 5/4 meter flow like water.
That tune and the three that follow – "Longing," "Noa" and "The Wedding" – reference Degibri's relationship with his fiancé. He addresses her directly on "Noa," stating his feelings with clear lines and burnished tenor saxophone tone; he displays his considerable command of the soprano saxophone, singing through the horn on the nakedly yearning "Longing" and the brisk, jubilant "The Wedding."
"I want to play odd meters in a way that, when you listen, it isn't difficult or obvious, you don't have to crunch your teeth and count," Degibri says. "The melody can be advanced, but I want it to touch you."
That's a good description of the gentle "Don Quixote," a well-disguised 5/4 contrafact of "Lover" that refers to his idealistic father, who passed away in the fall of 2020; the stalwart line of "Ziv," dedicated to Degibri's manager and best friend; and "Preaching To The Choir," a soulful, chorale-like refrain that, per the title, has the feel of a Black church sermon.
Degibri has been preaching to the international jazz community since 1999, when Ron Carter – a mentor at the Thelonious Monk Institute, who in 2009 recorded on Degibri's Israeli Song with Brad Mehldau and Al Foster – recommended him to Herbie Hancock for what would be a 30-month stint performing repertoire from Hancock's Grammy-winning Gershwin's World album. He further refined his artistry as a member of Al Foster's group from 2002 until 2011, and as the leader of bands that included such internationally acclaimed musicians as Aaron Goldberg, Kurt Rosenwinkel, Ben Street, Jeff Ballard, Kevin Hays, Gary Versace, Gregory Hutchinson, and Obed Calvaire.
After moving back to his homeland from New York in 2011, Degibri began forming bands culled from Israel's large pool of young hardcore jazz practitioners. He's worked with his current rhythm section – Tom Oren on piano, Alon Near on bass (the most recent member), and Eviatar Slivnik on drums – for the last four years.
"I feel connected to them, because each one moved to New York, and they hear the New York-American-Black American style – which is similar to the way that I hear music," Degibri says. "When they were still there and we'd meet on the road, I felt I was experiencing their growth every time we played. People with kids talk about the shock of seeing them all grown up, and that's how I feel about them. They're working hard and paying their dues in the most difficult city to live in, where they can best learn this language and this music. When they play, you can hear it."
As is sometimes the natural order of things, Degibri reversed roles with his own parents as they declined. "I've spent so much time with my mother that I decided to bring a keyboard there to practice," he says. "Myself and her caregiver put her in a wheelchair and brought her to the living room to see it, and she asked me to play her something. I played 'Henri and Rachel.' All of a sudden, my mother – who couldn't remember who my father was the day he died – was singing the melody in 5/4. Now, she'd heard the recording of this song for many months, but it still was like a miracle. I said, 'Wow, you're singing so beautiful. What's the name of the song?' She said, 'Of course – it's 'Henri and Rachel.' Great. My job is done."
---
Eli Degibri · Henri and Rachel
Degibri Records | Release Date: March 11, 2022
For more information on Eli Degibri please visit:
degibri.com | Facebook | Twitter | Instagram
For media inquiries, please contact:
DL Media · 610-420-8470
Don Lucoff · don@dlmediamusic.com
Candelaria Alvarado · candelaria@dlmediamusic.com
For the Preferred Artist
Information and press materials (including album covers, promotional photos
and bios) on all DL Media artists can be found at our website: dlmediamusic.com