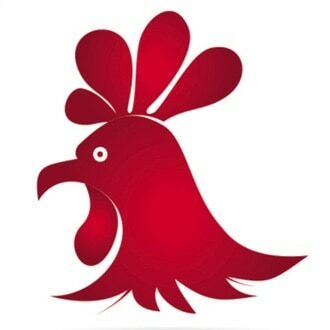 "Honest jazz." That's the succinct but profound guiding principle behind the newly launched Le Coq Records, as cited by founder Piero Pata. Deceptively simple, it's a foundational tenet that promises a wide-ranging yet incisively curated catalogue of virtuoso veterans and rising stars, vigorous swing and ebullient Latin rhythms, traditional jazz values and sophisticated modern sensibilities. 
It's this core notion of honesty that has not only led Pata to search out some of the most respected voices in modern jazz, but to those artists forging a sense of community rare in such a fledgling endeavor. At the moment of its inception, the Le Coq imprint can already boast an impressive roster that includes keyboardists Bill Cunliffe and John Beasley; bassists John Patitucci and Chris Colangelo; drummers Vinnie Colaiuta, Marvin "Smitty" Smith and Joe LaBarbera; percussionist Alex Acuña; trumpeters Terell Stafford and Wayne Bergeron; saxophonists Rick Margitza and Ralph Moore; and vocalist Andy James.  
Nearly all of those names will be represented as Le Coq formally introduces itself on January 8, 2021 with the release of Le Coq Records presents The Jazz All Stars, Vol. 1 – a true who's who of the label's line-up ranging from absorbing original tunes to reinterpreted classics like "Good Morning Heartache" and "Afro Blue." It's a cohesive single album that nonetheless showcases the stunning artistic breadth and impeccable musicianship for which the label strives. 
The All Stars album will be followed in rapid succession by Andy James' Latin-tinged Tu Amor on January 22, Sacred Hearts by Rick Margitza on February 5, and a new trio album bringing together Bill Cunliffe, John Patitucci and Vinnie Colaiuta on February 19, with many more to follow.  
"I want honest jazz musicians on Le Coq Records," explains Pata. "I like swing. I can't help it; maybe I'm old school. But I want to create a pure, honest type of jazz that audiences will appreciate." 
An Italian-Australian native, Pata forged his ear for honest jazz through a lifetime in music and the performing arts. He began studying piano at the age of four under the mentorship of Isador Goodman, pianist for the world-renowned violinist Yehudi Menuhin. Pata also sang in the youth chorus at the famed Sydney Opera. He went on to become a gifted ballet dancer and solidified his technique with Ballet St. Petersburg's Borris Romanoff and Company, later moving on to The Australian Ballet and touring with many of the world's top companies and performers. Pata started his producing career in Spain, germinating out of live performances with great Flamenco players and dancers.  
Pata's taste and expertise has led to an incomparable team behind the boards as well. The Le Coq team includes in-demand engineer Josh Connolly (Lady Gaga, Kendrick Lamar) as Vice President of Artists and Repertoire, Santiago Interiano-Ruiz as Director of Digital Marketing, and Zeffin Hollis as Vice President of Artist Services. All three share backgrounds as artists as well as entrepreneurial spirits, providing them with firsthand firsthand experience in the work, dedication, passion, and individuality it takes to succeed. 
"Piero has a vision for quality," Connolly says. "That's true in everything that he does. He gives the artists complete creative freedom when it comes to the music, but he brings great ideas to the table. He likes to create situations that take people a little out of their comfort zones, but that can lead to something new. He provides an environment that is very nurturing and fruitful, which honestly doesn't happen too often." 
That nurturing environment has led to the formation of a communal feel at Le Coq that harkens back to the artistic stables at classic jazz labels from Blue Note to Prestige. Bill Cunliffe has taken on a role akin to that of a house arranger, while Patitucci, Acuña and Colaiuta have become frequent contributors and collaborators, along with the rest of the All Stars roster to varying degrees. Many have projects of their own in the works for the label, which also has plans for a big band album, a Flamenco jazz project, and the debut recording of Quincy Jones protégée Tommy Ward, among others.  
"Piero is great to work with because he's all about the music," Cunliffe says. "He shares that quality with all the great jazz producers. He's also an artist himself, so he knows good from bad and he gives me the freedom to do what I need to do things right. No one can ask for a better producer than that." 
Pata didn't initially set out to establish the next great jazz label. He and James, his partner in life as well as in music, were simply looking for an outlet for her return to jazz singing after an auspicious career as a world-class Flamenco dancer. The current state of the music industry quickly led them to conclude that releasing their own albums made the most creative and financial sense. Once that decision was made, the two sought out a wish list of collaborators for James' projects, only to find that these masterful musicians were also being underserved. Le Coq soon grew to provide a home for them as well.  
"As we embarked on this process, we met so many wonderful players," Pata says. "We soon realized that Le Coq could be an ideal avenue to get their music out to the world." 
 Also not part of the plan was launching Le Coq at a particularly troubling time for the music business in particular as well as the world at large, as a global pandemic and subsequent lockdown has devastated artists' livelihoods and posits an uncertain future. "I think that putting out records right now is our duty as creators and musicians," insists Connolly. "Right now we're living in a time when nobody can perform and nobody can go out and enjoy live performances. This is the best thing that we can do to support artists at this point."