Pilc Moutin Hoenig | "YOU Are The Song" | Available Today via Justin Time Records

Pianist Jean-Michel Pilc, Bassist François Moutin
and Drummer Ari Hoenig Team Up Again on
YOU Are The Song, the Trio's First Album in Twelve Years
The Album Was Recorded Without Any Preparation
and Includes Only First Takes
Available Today via Justin Time Records
"Having played together since the nineties (and, in the case of Pilc and Moutin, known each other since the eighties), the musicians know how to listen and react to each other, playing off each player's strengths and sharing similar senses of humor, melody, and time." — The Big Takeover
"This remarkably intuitive trio has the ability to collectively bend the harmonic and rhythmic content of familiar jazz standards like taffy……it's like watching the Flying Karamazov Brothers tossing bowling pins back and forth from across the stage." — JazzTimes
---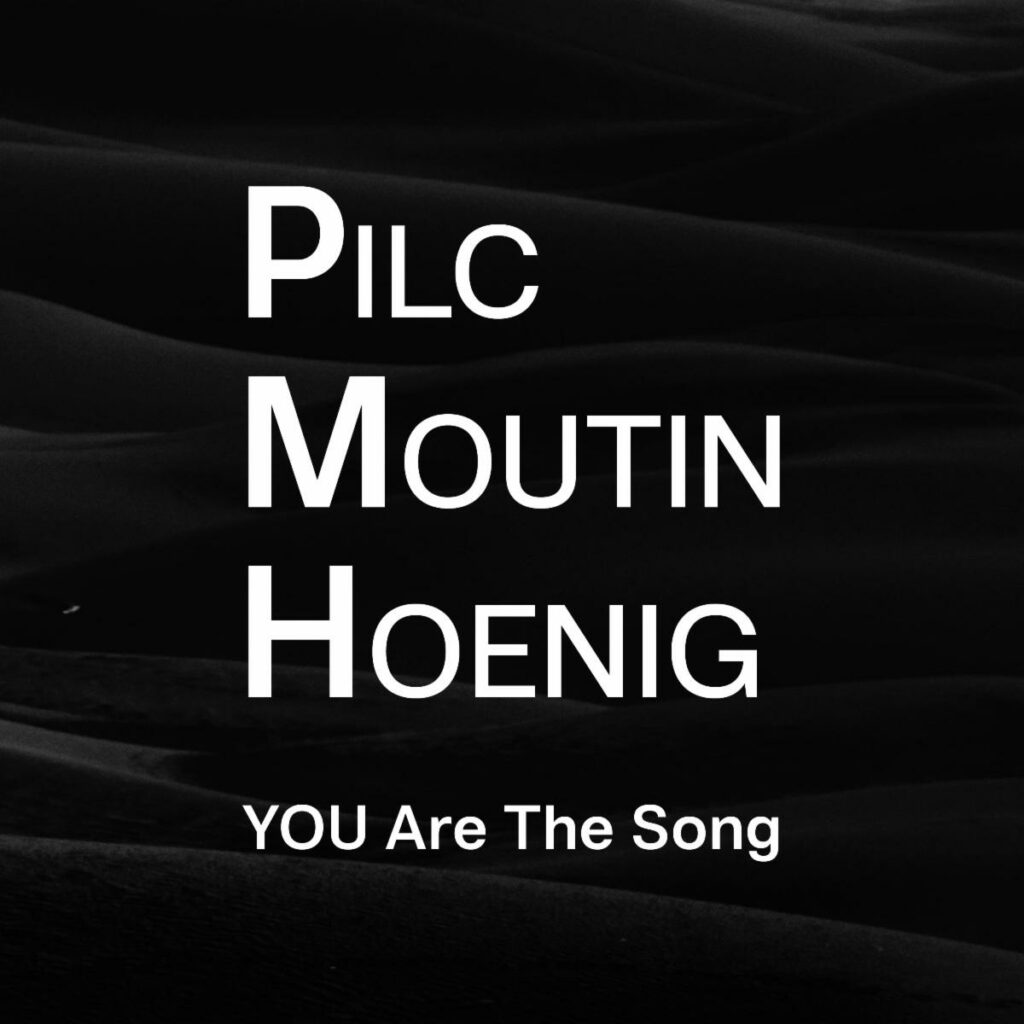 ---
While the piano trio reigns historically classic in jazz (from Oscar Peterson to Bill Evans), the setting has opened up and offers a promising soundscape teeming with engaging improvisation. Key to success comes when the pianist, bassist and drummer share a compatibility of deeply feeling the music. Innovation is born and adventure follows into brilliant unpredictability.
Into this rarely traveled trio sphere, the legendary ensemble Pilc Moutin Hoenig arises again with its first album in 12 years, YOU Are the Song on Justin Time Records. The collective trio of pianist Jean-Michel Pilc, bassist François Moutin and drummer Ari Hoenig embarks on its dynamic and exhilarating mash up of on-the-spot originals ("Thin Air," "Searing Congress") and reharmonized, shifting tempo takes on such cherished standards as John Coltrane's "Impressions" and Thelonious Monk's "Straight No Chaser." It's not free jazz as some listeners from its three-decade career assume, but at its emotive heart, the trio's album with all three artists serving as leaders follows melodic forms, fuels with a unique rhythmic vitality, powers into playground antics and ventures into uncharted sonic territory.
The album was recorded live, without overdubs, at the Brooklyn studio Big Orange Sheep on June 11, 2022. It was a spontaneous affair with no preparation. "This is an important record for us," says Pilc. "We've evolved so much as a trio. Today we are different from what we were 10 years ago." He adds: "This was the easiest studio session in my life. We just started playing and didn't stop for nearly three hours. We ended up having enough music to make two or three albums."
There was no game plan, no set list. "These are first takes," says Moutin. "This is what we do when we play live. It captures the best of us. If you want to start planning something, you're going to end up overthinking. The more you prepare the less it works."
Case in point: the thrill ride through "Impressions," the Coltrane tune the trio had never played before. "People tend to think that they need to prepare for it to work," says Pilc. "For me it's just the opposite. If we prepare, the rhythm will get diluted, and the music will lose its intensity. We know each other so well; we talk with our instruments as we go. From the first note, the music is going to tell us what to do. We trust the music."
"We're in a state of concentration," says Moutin. "We don't want a rational mindset to get in the way. We are constantly on that crest between control and letting go. It's a mystery, but we like to not solve the mystery. It's more important to carry the emotion."
As for the original "Searing Congress," Moutin came up with the title after the band cooked up the tune that Pilc composed on the spot—based on a combination of the standards "What Is This Thing Called Love," "Hot House" and "Take the Coltrane." "It may sound like a weird mix," says Pilc. "But we like to mix up tunes to come up with our own compositions. We make allusions to the forms and the changes, but we build our own trio landscape."
Even though Pilc and Moutin knew each other in France in the '80s when they attended university together, they strengthened their musical relationship in 1995 when they both moved to New York where they linked up with Hoenig. They found they all had simpatico approaches to the music and began doing gigs around New York. The trio broke recording ground in 2000 with Together: Live at Sweet Basil on A Records and later signed with Dreyfus Records for three albums in the aughts. But given that all three pursued projects in their solo lives, the trio was put on hold, only doing occasional shows. They reunited in the studio in 2011 for Threedom on Motema Records before again focusing on their own enterprises.
Because of Pilc's association with Justin Time President Jim West, the idea was floated to revisit PMH more than ten years after its last outing. "This felt like a great opportunity with a great label that understands how we play—the way we handle rhythm and the way we compose together by improvising," says Pilc. "What we do is pure improvisation. There is no resistance in the music when the three of us are together."
All three members agree that YOU Are the Song reflects on PMH's expressive dynamism: "Instead of talking about music, we let music talk through us. Rather than playing music, we let music play us. In lieu of playing a song, we become the song and invite all of you to do so."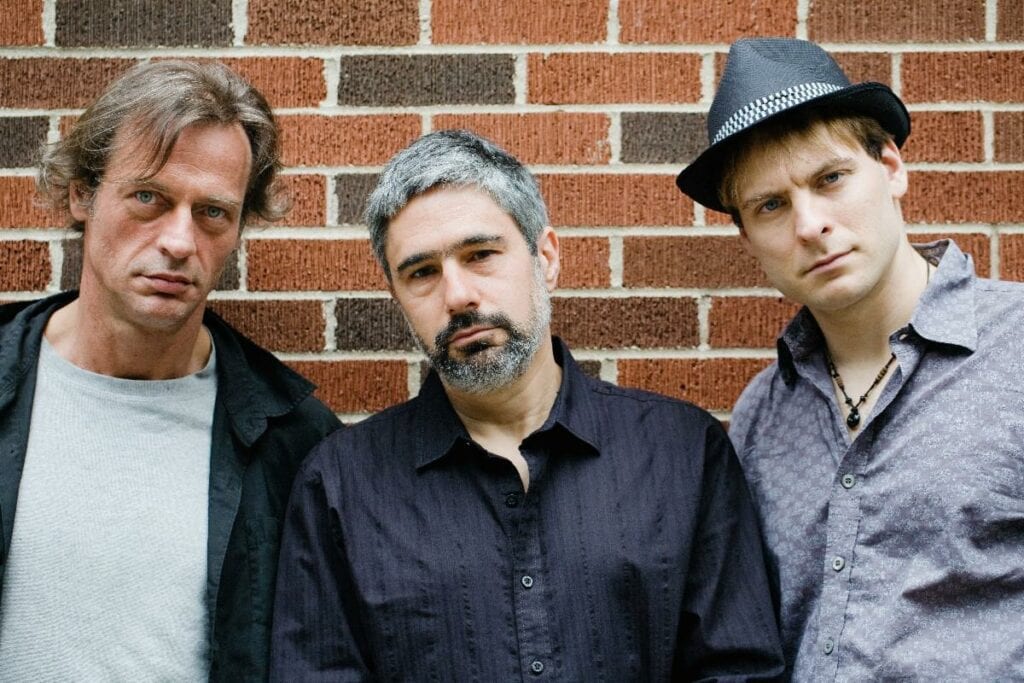 ---
Pilc Moutin Hoenig · YOU Are The Song
Justin Time Records · Release Date: May 12, 2023
For more information on Jean-Michel Pilc, please visit:
www.jeanmichelpilc.com | Facebook | Twitter
For more information on Pilc Moutin Hoenig, please visit:
http://www.justin-time.com/collections/pilc-moutin-hoenig
For more information on other Justin Time Records releases, please visit:
Justin-Time.com | Facebook | Twitter | Instagram
For media inquiries, please contact:
DL Media · ‭(610) 420-8470‬
Don Lucoff · don@dlmediamusic.com
Jon Solomon · jon@dlmediamusic.com
For the Preferred Artist
Information and press materials (including album covers, promotional photos and bios)
on all DL Media artists can be found at our website: dlmediamusic.com