Dominic Miller | "Vagabond" | ECM

Guitarist Dominic Miller, a Long-Time Member of Sting's Band, Releases Vagabond, His Third Album for ECM
Vagabond Might Prove His Most Poetic Tale to Date, as He Creates Striking Melancholy Textures Fronting a Quartet with Pianist Jacob Karlzon, Bassist Nicolas Fiszman and
Drummer Ziv Ravitz
"Tracks like the bright 'Cruel But Fair,' the jazzy 'Lone Waltz, and the moody Clandestin' paint genre-defying pictures on Vagabond like those conceived by bands like Oregon – expertly performed, instantly appealing and, after a few listens, often sublime." — The Big Takeover
---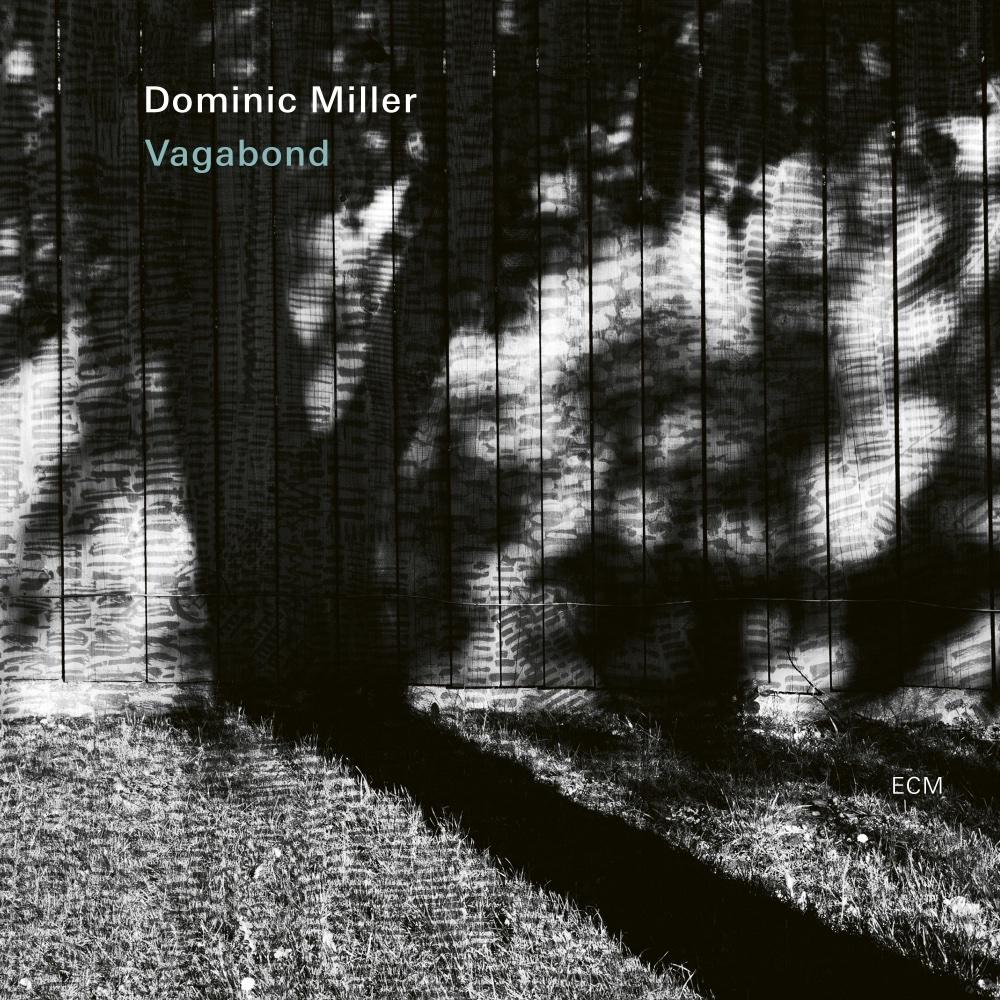 Dominic Miller has been called "a great, serene storyteller" by Peter Ruedi in the Swiss weekly Weltwoche, and Vagabond, the guitarist's third recording for ECM, might prove his most poetic tale to date. After Dominic's debut Silent Light (2017), which captured the guitarist in solo performances with occasional percussive injections by Miles Bould, Absinthe (2019) found him expand his subtle instrumental sketches in a quintet lineup. For Vagabond the guitarist has partnered up with Ziv Ravitz on drums and Swedish pianist Jacob Karlzon, while long-time collaborator Nicolas Fiszman returns on bass. Continuing in the collective spirit of his last album, here Dominic finds new ways to present his distinct approach in deeply felt quartet interplay.
"It's never been my intention to make a guitar album," says Dominic. "Thanks to the amazing singers I've worked with over the years I see myself more as an instrumental songwriter. And as they do, I see it my mission to surround myself with the best musicians who understand the narratives in the 'songs'. I'm happy to have assembled the right lineup here with Vagabond."
The album is named after the eponymous poem by English poet John Masefield, which was very dear to Dominic's late father. Dominic: "Although I don't see myself as a vagabond I do identify with people who travel, preferring this lifestyle to staying in one place, seeing the same people every day."
For the music's inception and development throughout 2020/2021, however, the guitarist had little opportunity for travel and instead focused on his immediate environment in southern France, his adopted home now for several years, where he wrote the new songs. "Naturally I was influenced by my surroundings. I went on many long and solitary walks and the countryside somehow became my collaborator on this album. 'Vaugines' is a beautiful small village I would walk through. 'Clandestine' refers to a hidden bar I would occasionally meet some locals. 'Mi Viejo' simply means my old man, my father."
On Vagabond these personal connotations are translated to highly reflective musical landscapes, sometimes openly and immediately conveyed as in the dramatic crescendo of "All Change," but more often than not veiled in a softer approach, as in the wistful changes offered on "Cruel But Fair" or the searching exchanges of "Open Heart." Each of Dominic's collaborators gets more than a word in in the process – the guitarist providing a framework for Ziv, Jakob and Nicolas to spread out in. A fruitful approach, resulting in the slow-burning groove of "Altea", with drums and piano in telepathic synchronicity with each other, or the mesmerizing balladry of "Lone Waltz," with each player building dynamic momentum.
"As with every album of mine, I like to change the lineups which always encourages me to go in a different direction" explains Dominic. "Once the pieces were written I invited the musicians to spend three days with me in the south of France playing through these tunes learning their structures and melodies. Then we went to the studio where I wanted them to be set free around these arrangements and the result is a strong improvisatory element to all the titles."
The foursome – each musician a skilled leader in his own right – has a knack for balancing deep grooves with subtle interplay, weaving pastel shades into delicate harmonic changes as they chart a ruminative path through the program. The album was recorded in the south of France in April 2021 and produced by Manfred Eicher.
*
Born in Argentina to an American father and Irish mother, Miller was raised in the U.S. from age 10 and then educated there and in England. The guitarist's international mindset has only been deepened through decades touring the globe, working with the likes of Paul Simon, The Chieftains, Plácido Domingo and, most often, Sting. Miller has long been known as the latter's right-hand man on guitar – and co-writer of "Shape of My Heart," among others. "I've been influenced by Sting's lateral sense of harmony and how he forms songs," the guitarist says. "I try to do the same by creating a narrative with instrumental music, which I treat and arrange as songs, with verses, choruses, bridges. I've absorbed a lot from him about concept and arrangement, as well concision in telling a story."
With Vagabond, Swedish pianist Jacob Karlzon makes his ECM debut. He has performed alongside the likes of Kenny Wheeler, Norma Winstone and Billy Cobham, though his main current musical outlet is his piano trio with bassist Morten Ramsbøl and drummer Rasmus Kihlberg, with which he has released two studio albums.
Over the past two decades Ziv Rvitz has established himself as one of the most prominent jazz drummers of his generation, performing and recording alongside Shai Maestro, Oded Tzur and most recently Lionel Loueke. He has appeared on ECM as part of Avisahi Cohen's groups on Big Vicious and Naked Truth.
A much sought-after jazz bassist who initially studied jazz guitar under Philippe Catherine, Nicolas Fiszman has played with everyone from Sting and Charles Aznavour Alphonse Mouzon and Angélique Kidjo. Since 2005 he has been a fixture in Dominic Miller's groups.
---
Dominic Miller · Vagabond
ECM · Release Date: April 21, 2023
For more information on ECM, please visit:
ECMRecords.com | Facebook | Instagram | Twitter
For media inquiries regarding other ECM titles, please contact:
DL Media · 347-489-5894
Jon Solomon · jon@dlmediamusic.com
Don Lucoff · don@dlmediamusic.com
For the Preferred Artist
Information and press materials (including album covers, promotional photos
and bios) on all DL Media artists can be found at our website: dlmediamusic.com
###