Christine Jensen | "Day Moon"

Saxophonist, Composer and Conductor Christine Jensen,
Regarded as One of Canada's Most Compelling Jazz Artists,
Releases Day Moon
The Ten Compositions are at Turns, Melancholic and Ebullient, Sober and Playful
Available June 16 via Justin Time Records
"Jensen writes in three dimensions, with a quiet kind of authority that makes the many elements cohere. Wayne Shorter, Maria Schneider and Kenny Wheeler come to mind."
— Downbeat
---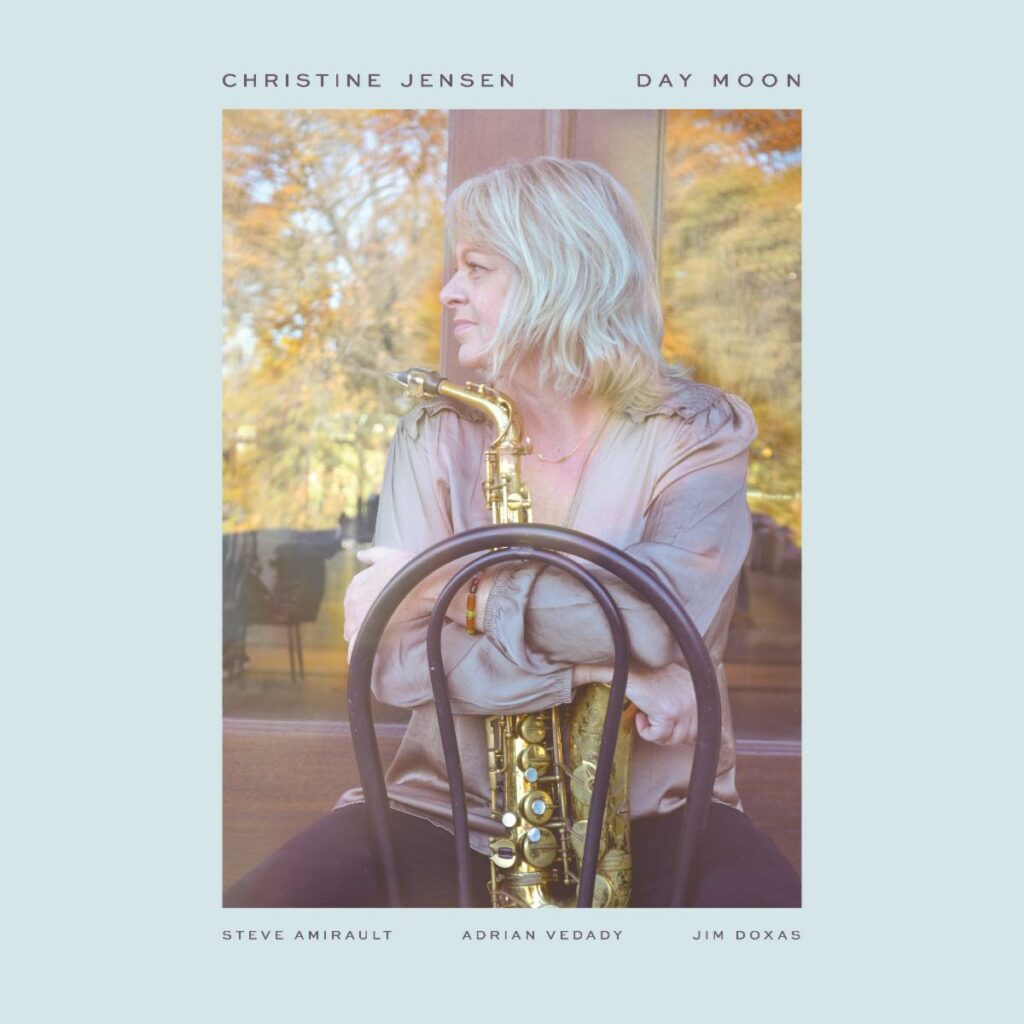 ---
We've witnessed and heard testimonies from countless musicians who were forced to struggle—financially and artistically—through the lockdowns of the pandemic. For some who have survived, there's been the silver lining of a shift in perspective. Many artists dug deep in isolation and discovered the solution to long-elusive mysteries. Some let go of the tried-and-true and instead explored new means of expression.
While we're hopefully emerging from the final Covid surge, it's a welcome that an artist like Christine Jensen is opening ears to the magic of reflection on her long, turbulent days and months locked down.
The exceptional alto and soprano saxophonist from Canada releases the compelling Day Moon with her impressive quartet on Justin Time Records. The music is at turns, melancholic and ebullient, sober and playful. It's a date where she creates an improvisational community of close friends in quartet and duo settings. "I got hit hard by the pandemic because I felt alone and was not doing what I'm supposed to do," Jensen says. "So, I focused on my saxophones, teaching myself to present my sound, my solo voice. It's almost like becoming the vocalist."
At home leading her own renowned jazz orchestra, Jensen was forced to pull back by necessity into a more intimate space. "I had to shed the extra instrumentation that was always in my head," she says. "So, I started to once a week play music with my longtime piano friend Steve Amirault. We worked together—he collaborated with me and pushed the boundaries. It created a stable place for me."
Jensen invited her regular rhythm team of bassist Adrian Vedady and drummer Jim Doxas to mask workshop in small spaces to bring new colors into the ebb and flow of her compositions. The quartet members became, as she writes in her liner notes "my refuge and sanctuary." She continues, "I feel like we met on thin ice through two cycles of seasons, meeting, greeting, and expanding on this repertoire, so that we could find a place that allowed us to trust and support each other at the highest level—not just in the music, but also in friendship, empathy and love, all words that the lockdown was attempting to repress."
The album opens with the title tune that was written pre-pandemic for her chordless collective CODE Quartet that included trumpeter Lex French. The '60s Ornette Coleman-inspired band issued its Genealogy album for Justin Time in 2021. "It started out as a demo that ended up being the recording," Jensen says. "At that point, the tune was just starting to jell, but I never glued to it. So, I thought let's explore it wider harmonically with the piano instead of trumpet. The changes led to a surprising end."
It's the perfect lead tune inspired by a vision Jensen experienced. She was on her street in the middle of the day and saw a perfect moon in front of her with the sun glowing behind. "It was so strange," she says. "It's how the pandemic felt—living in another world. Other worldly and so sci-fi. It makes for a perfect prelude to the rest of the album where the world is shifting."
The four-song suite Quiescence was written for a commission from New York's Jazz Coalition that had raised funds for composers. Jensen sketched compositions including the Brazilian clave-feel "Tolos d'Abril," her April Fool's birthday song. "I wrote it because I was alone and I didn't want to be in the Montreal snow and would just love to be anywhere from here," Jensen says. "So, I thought of any opposite place, like a beach in Brazil."
Highlights of the album feature the duo spots with Amirault, including the short-and-sweet torrent of the playful "Balcony Rules" based on "What Is This Called Love?" and the gem of the album, the gorgeous rendering of Jimmy Van Heusen's "Here's That Rainy Day."
"That's one of my favorite cuts," Jensen says. "Steve and I hit on the emotion in ballad playing that's not often captured in this day and age. We just looked at each other, slowed the tune down and played our feelings. I take the melody line and Steve is focused on time. It's a deep conversation and an elaboration of who we are as musicians. We stole the slowness of this tune from the style of Shirley Horn and her delivery of a ballad."
Finally, Jensen is happy to play some gigs to support Day Moon. In the future she continues to be on the tenure track at Eastman School of Music and has more music ready to go, including another CODE Quartet album, more recording and performing with her sister Ingrid Jensen and a big band recording to be released by the end of 2023. "It's all in motion," she says. "And who knows, maybe even an album of duos in the setting I discovered on Day Moon."
---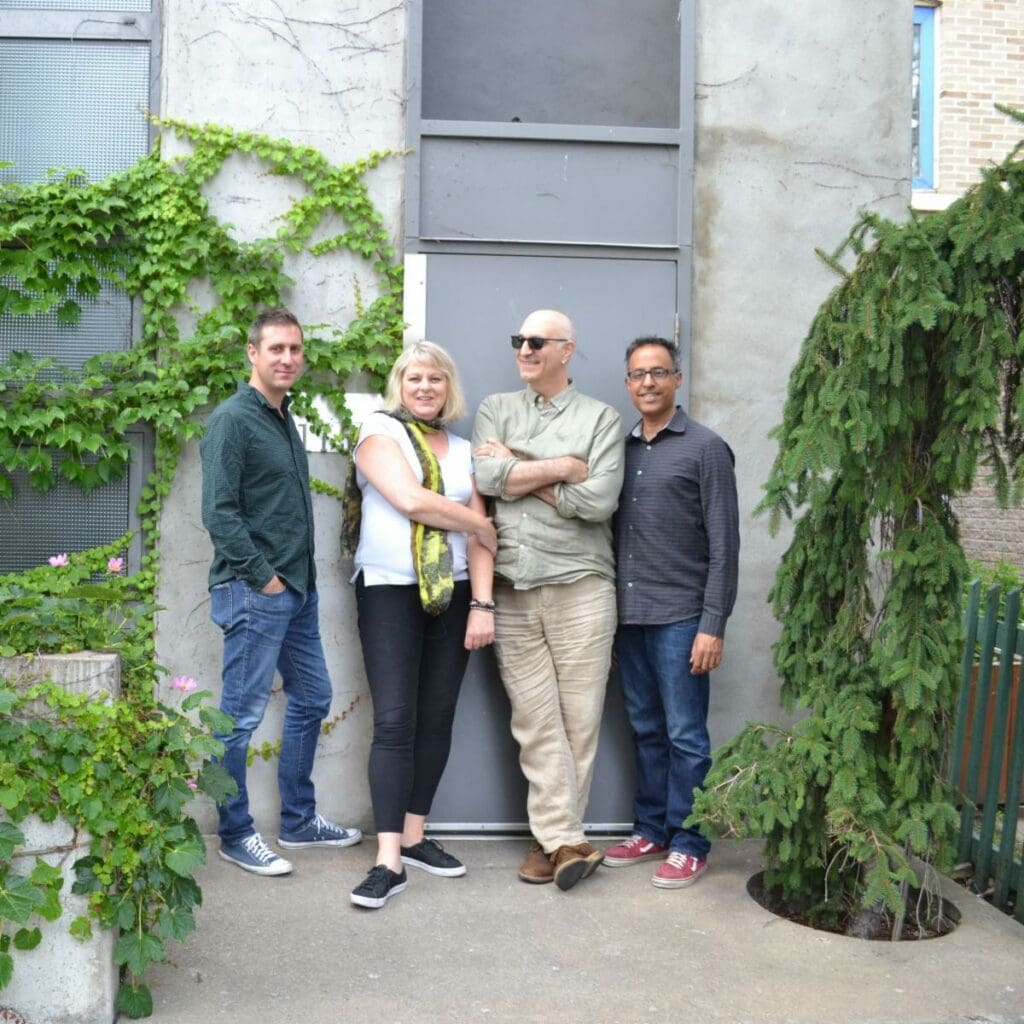 Christine Jensen · Day Moon
Justin Time Records · Release Date: June 16, 2023
For more information on Christine Jensen, please visit:
www.christinejensenmusic.com | Facebook
For more information on other Justin Time Records releases, please visit:
Justin-Time.com | Facebook | Twitter | Instagram
For media inquiries, please contact:
DL Media · ‭(610) 420-8470‬
Don Lucoff · don@dlmediamusic.com
Jon Solomon · jon@dlmediamusic.com
For the Preferred Artist
Information and press materials (including album covers, promotional photos and bios)
on all DL Media artists can be found at our website: dlmediamusic.com
###