Bobby Watson | "Back Home in Kansas City" | Available October 7 via Smoke Sessions Records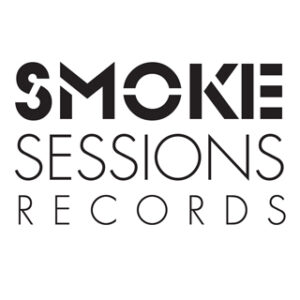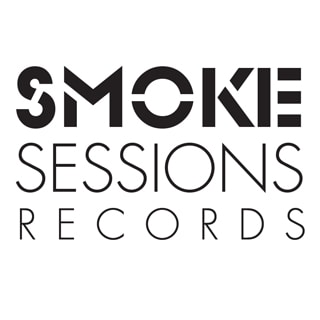 Saxophonist/Composer Bobby Watson Draws Inspiration from the Rich Jazz Heritage of His Kansas City Hometown
on Spirited New Album
Back Home in Kansas City is Due out October 7
on Smoke Sessions Records
Featuring an All-Star Quintet with Trumpeter Jeremy Pelt, Pianist Cyrus Chestnut, Bassist Curtis Lundy and Drummer Victor Jones, with a guest appearance by singer Carmen Lundy
---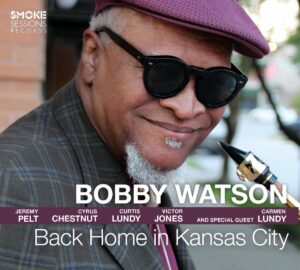 ---
"The alto is a singing horn," says Bobby Watson, and the great saxophonist is in fine voice on his latest album, Back Home in Kansas City. Due out October 7 on Smoke Sessions Records, the album features an all-star quintet with Watson's longtime rhythm section of bassist Curtis Lundy and drummer Victor Jones along with pianist Cyrus Chestnut and trumpeter Jeremy Pelt.
"Great melodies are immortal, like a sculpture or a painting," Watson insists. "This album is more about the singing quality of my instrument."
As the title suggests, Back Home in Kansas City also pays homage to Watson's hometown and its own rich musical heritage. The saxophonist grew up in KC, leaving to study at the University of Miami and then spending a quarter century making his name in New York City. He returned home in 2000 to serve as Director of Jazz Studies at the University of Missouri-Kansas City's Conservatory of Music & Dance, retiring 20 years later.
His retirement coinciding with the pandemic, Watson found himself with plenty of time to reflect on Kansas City's importance to his distinctive sound and, gradually, to play for local audiences who helped attune his approach to the blend of soul and balladry that makes up the new album.
"Being out here in Kansas City has given me a chance to slow down and go deeper into what I want to play," he explains. "The Kansas City audience is a sophisticated audience because of the history of this town. We've got people out here who have heard a lot of music. So I'm not playing down to the audience, and I'm not trying to simplify anything. I'm simply coming out of what I feel in my heart and my soul."
The title tune is a contrafact (a new melody written over existing chord changes) on "Back Home Again in Indiana," also famously the basis for Charlie Parker's "Donna Lee." The spirited swinger opens the album on a high note, Jones' crisp percussion nailing every sudden stop before propelling the band forward again. It's one of three similar Watson tunes on the album; the yearning "Bon Voyage" is based on Herbie Hancock's "Maiden Voyage," while the brisk "Side Steps" is Watson's reimagining of John Coltrane's classic (and notoriously challenging) "Giant Steps."
Watson also drew the haunting ballad "Dear Lord" from the Coltrane songbook, one of several spotlights on the album for his burnished tone and silken melodicism. Chestnut's achingly delicate touch sets the tone for a gorgeous version of the standard "I'm Glad There Is You," featuring one of Watson's most beautiful and moving solo turns. The album closes with the gritty, self-explanatory "Blues for Alto."
Watson encouraged his bandmates to bring their own material to the session as well. Jones contributes the stealthy "Red Bank Heist," which feels like Henry Mancini by way of Art Blakey. Chestnut's sparkling "A Star in the East" is an easygoing waltz that thrives on the rich melody shared by Watson and Pelt. The trumpeter's offering is the tender "Celestial," highlighted by his own muted eloquence.
John Hicks' "Mind Wine" pays tribute to the late pianist, with whom Watson Lundy and Jones all worked extensively. Hicks appears on Watson's 1988 Blue Note debut, No Question About It, as well as Love Remains; while Watson and Lundy are part of the quartet for Hicks' 1988 release Naima's Love Song. "John Hicks was a mighty huge influence on me, Curtis and Victor," Watson says. "When he passed away, that was one of the saddest moments in our lives. He was extremely near and dear to us."
The saxophonist has long garnered inspiration from vocalists as well as his sax-playing peers and idols. He invited the acclaimed singer Carmen Lundy to join the band for "Our Love Remains," co-written by Watson and his wife Pamela. In instrumental form, the song was the title track for his 1986 album Love Remains and was recorded again for 1992's Present Tense. The vocal version has previously been recorded by Kevin Mahogany and Melissa Walker, and Lou Rawls was planning his own rendition prior to his death.
"I love hearing singers tell stories," Watson says. "Joe Williams, Betty Carter, Sarah Vaughan, Carmen McRae, Ella, Gregory Porter, Andy Bey – and Carmen does that. She's not just singing the melody, she's putting it out there as a story."
Throughout Back Home in Kansas City, Watson's gift for telling stories with his saxophone is on vibrant display. "Johnny Griffin told me that when you solo you want to introduce yourself, talk about how your day went, tell how you feel right now and where you want to take the listener – all through music," he details. "I know that I have enough technique to last me the rest of my life. But what do I want to say with it? We're all trying to play one grand solo our whole life in different contexts."
---
"Generations" was produced by Paul Stache and Damon Smith,
and recorded live in New York at Sear Sound's Studio C on a Sear-Avalon
custom console at 96KHz/24bit and mixed to 1/2″ analog tape.
Available in audiophile HD format.
---
Bobby Watson · Back Home in Kansas City
Smoke Sessions Records · Release Date: October 7, 2022
For more information on other Smoke Sessions Records releases, please visit:
For media inquiries, please contact:
DL Media · 610-420-8470
For the Preferred Artist
Information and press materials (including album covers, promotional photos and bios)
###