Bill Cunliffe | "Rainforests"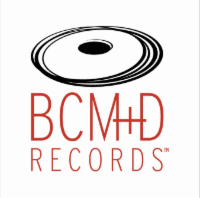 Jazz Pianist, Composer and Grammy Award-Winning Arranger Bill Cunliffe's Three-Part Composition Rainforests
Celebrates the Tropical Mangroves
Performed by the Temple University Studio Orchestra with
Terell Stafford, Dick Oatts, Tim Warfield, Bruce Barth,
Mike Boone and Justin Faulkner
Conducted by José Luis Domínguez
Available on Digital Platforms on September 8
via BCM+D Records
---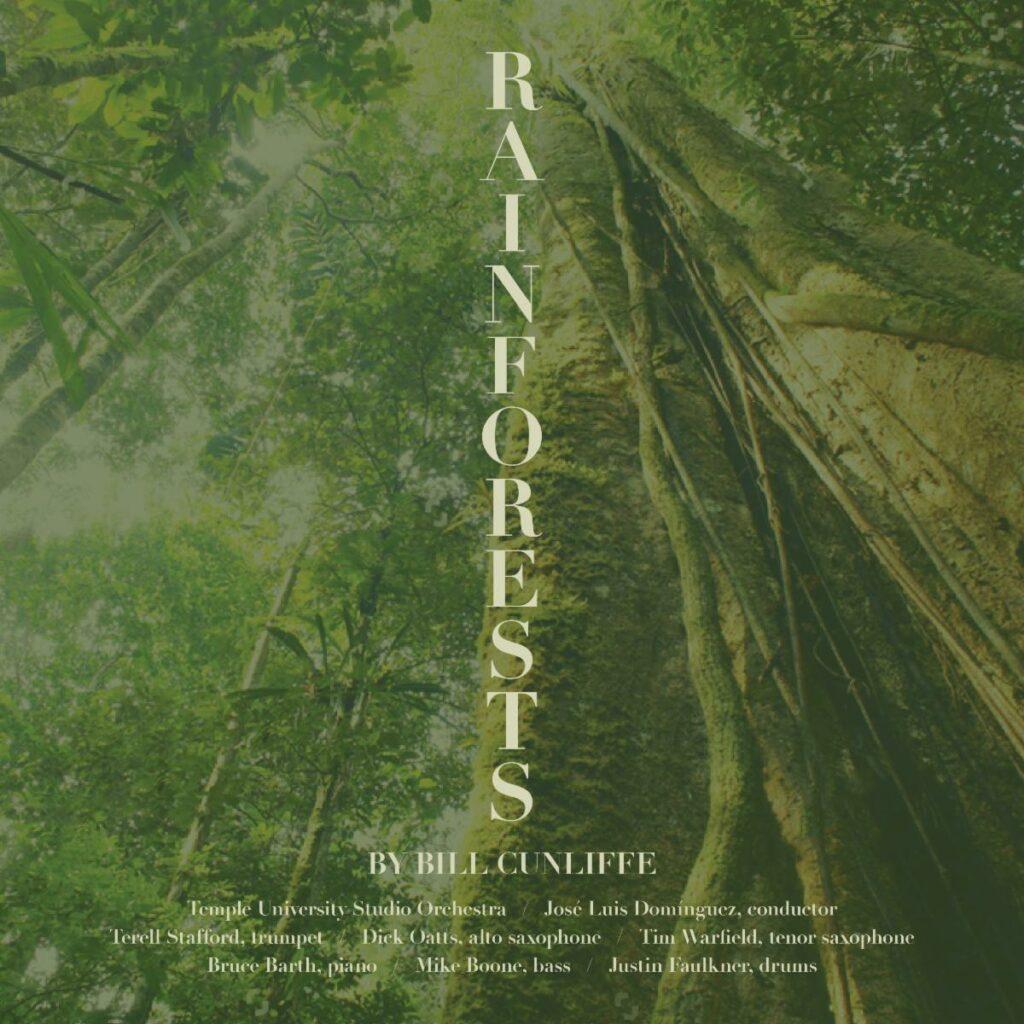 ---
While jazz pianist, composer and Grammy Award-winning arranger Bill Cunliffe continued to teach and arrange music with normal efficiency during the COVID pandemic, he says he was tapped out creatively. But Cunliffe says nothing rejuvenates a composer more than an imposing deadline, he was given one by Terell Stafford, Music Director of Jazz Studies of Temple University's Boyer College of Music, and Robert Stroker, Boyer's Dean and Vice Provost of the Arts.
The result was Cunliffe's three-movement composition Rainforests, which celebrates the tropical mangroves and will be available on digitally September 8 via BCM+D Records. The piece was performed by the Temple University Studio Orchestra with Stafford, Dick Oatts, Tim Warfield, Bruce Barth, Mike Boone and Justin Faulkner, and conducted by José Luis Domínguez.
Rainforest is the first of three commissioned works to be released digitally by BCM+D. The others are Grammy-award winning pianist Billy Childs' work Labyrinth and Temple's ensemble player Banks Sapnar's Red Braid. Cunliffe, Childs and Sapnar's compositions were performed at Lincoln Center on April 14 and recorded the following day. Labyrinth and Red Braid will be released Winter 2024 and the three works will be released together, including Rainforest, on CD in April.
"For years, I've been intrigued by trees," Cunliffe says. "Not only the trees in my neighborhood of Studio City, California, but the trees that keep us safe and healthy such as the tropical mangrove. Its tangle of roots allows the trees to handle the daily rise and fall of tides and slow the movement of tidal waters, causing sediments to build up the muddy bottom."
Mangrove forests stabilize the coastline, reducing erosion from storm surges, currents, waves and tides, and the intricate root system makes these forests attractive to fish and other organisms seeking food and shelter from predators.
"The mangroves in the rainforests are truly the heart of our planet and help keep us alive," Cunliffe says. "I've been thinking about them a lot, and the music of the tropics has always been a focus of mine, with the recordings I've done of Brazilian and Cuban music, samba and salsa."
Instead of ruminating for periods of time over the musical material, the imposed deadline forced Cunliffe to accept the material immediately offered to him, like the strange child-like melodies that often appear to him after waking up from dreams.
"Rather than cast them aside," Cunliffe says, "this time I wrote them down and, accepting the theory of Bill Dobbins, my former teacher at Eastman, that there is 'no such thing as a bad idea,' and started to work on carving these stones into sculptures of music I could be proud of."
Cunliffe says having three great horn soloists (trumpeter Stafford, and saxophonists Oatts and Warfield), a great piano soloist (Barth) and a fabulous symphony orchestra directed by Domínguez, "one of our great conductors, meant I couldn't go wrong."
"The first movement of Rainforests starts with a large battery of percussion playing rainforest-like sounds in the style of a samba, the national dance of Brazil seen all year long," Cunliffe says, "but especially during Mardi Gras, in the streets and barrios. The simple four-note melody is presented and twisted and turned by Tim Warfield in a variety of ways."
Cunliffe says movement two is a cross between a Mexican bolero and a Brazilian bossa, cast as a slow romantic movement. "The great Dick Oatts presents the theme as a series of descending thirds, then improvises for a while." he adds. "The movement ends with a cadenza featuring rainforest sounds as before, with the soloists adding bird calls and other exotic sounds."
The energetic street dance is the final movement, with added movements into meters of 5, 6 and 7, is stated by Stafford and echoed by the orchestra. "Hints of jazz big band figures lead into complex rhythmic figures you could get lost in like the rainforest!" Cunliffe says.
"A transitional passage built on a Brazilian drum rhythm leads into the final climax, a batucada-like street dance as I saw in Rio so many years ago but overlaid with jazz soloists and dissonant harmonies," Cunliffe says.
---
ABOUT BILL CUNLIFFE
Bill Cunliffe is a jazz pianist, composer and Grammy Award-winning arranger. He got his start playing and arranging for drummer Buddy Rich, and touring with Frank Sinatra. In 1989 Bill won the Thelonious Monk International Piano Competition. Upon moving to Los Angeles, he performed with the Clayton Brothers and the Clayton Hamilton Jazz Orchestra for ten years, and currently plays with the Joe La Barbera quintet (former drummer with Bill Evans) and with his trio. He has also performed with James Moody, Benny Golson, Red Rodney, Art Farmer, Clifford Jordan, Freddie Hubbard, Bob Berg, Junior Cook, Sonny Fortune, Woody Shaw, Michael Brecker, George Coleman, Pharoah Sanders, Joe Henderson, Houston Person, Hubert Laws and Art Blakey. He performs in the U.S. and around the world as a leader and sideman as well as a soloist with symphony orchestras.
His latest release, currently receiving significant airplay nationwide, is "Border Widow's Lament" (2022, Night Is Alive Records) with Martin Wind, bass, and Tim Horner, drums. Previously released was TRIO (Le Coq, 2021), which features bassist John Patitucci and drummer Vinnie Colaiuta. Other releases include Nostalgia in Corcovado (BCM+D, 2014), River Edge, New Jersey, featuring bassist Martin Wind and drummer Tim Horner (Azica, 2013), and Overture, Waltz and Rondo for jazz piano, trumpet and orchestra (BCM+D, 2012). Cunliffe performed the work with trumpeter Terell Stafford and the Temple University Symphony Orchestra, conducted by Luis Biava. The recording won Cunliffe his fifth Grammy nomination, in the Best Instrumental Composition category.
In 2012, Cunliffe also released his Concerto for Tuba and Orchestra, with tubist Jim Self and the Hollywood Ensemble, with Cunliffe conducting (Metre, 2012). That Time of Year (Metre, 2011), Cunliffe's album of solo improvisations on Christmas carols, was described as a "tour de force" in the Los Angeles Times.
Cunliffe's other recordings show his affinity for Latin rhythms (Bill in Brazil, Imaginación and his Grammy-nominated trumpet concerto fourth stream … La Banda) and pay tribute to some of his musical heroes, including Bud Powell, Oliver Nelson and Paul Simon.
Cunliffe wrote the score for the film On the Shoulders of Giants, Kareem Abdul-Jabbar's homage to the Harlem Rens basketball team of the 1920s and '30s. The film received an NAACP Image Award for Best Documentary. Cunliffe's soundtrack was nominated for Best Album.
Cunliffe's books Jazz Keyboard Toolbox and Jazz Inventions for Keyboard (Alfred Music Publishing) have become standard reference works. Uniquely Christmas (2012) was a book of arrangements inspired by his album That Time of Year, and Uniquely Familiar: Standards for Advanced Solo Piano was published in 2010.
Cunliffe was awarded a Grammy for Best Instrumental Arrangement for "West Side Story Medley," on the album Resonance Big Band Plays Tribute to Oscar Peterson (Resonance, 2009). In addition to receiving five Grammy nominations, he is a two-time Emmy nominee.
The Los Angeles Jazz Society honored Cunliffe in 2010 with its Composer/Arranger Award. That year he was also named a Distinguished Faculty Member of the College of the Arts at Cal State Fullerton, where he is a jazz studies professor. He also teaches at the Skidmore Jazz Institute and the Vail Jazz Workshop.
Cunliffe grew up in Andover, Mass. He studied jazz at Duke University with pianist Mary Lou Williams and received his master's degree from the Eastman School of Music. He is a member of the Cincinnati Jazz Hall of Fame.
---
Bill Cunliffe · Rainforests
BCM+D Records · Digital Release Date: September 8, 2023
For more information on Temple University Boyer College of Music and Dance
please visit: www.temple.edu/boyer
For more information on Bill Cunliffe, please visit:
For media inquiries, please contact:
DL Media · ‭(610) 420-8470‬
Don Lucoff · don@dlmediamusic.com
Information and press materials (including album covers, promotional photos
and bios) on all DL Media artists can be found at our website: dlmediamusic.com
###