AVAILABLE NOW on Justin Time:
Vocalist Halie Loren Explores Transformation and
Self-Realization on Soulful Release, Butterfly Blue
The butterfly has long been a powerful symbol of rebirth. The lowly caterpillar's emergence from its cocoon into a thing of beauty in flight is a vivid embodiment of transformation and self-realization. The title of Butterfly Blue, the stunning and soulful new album by vocalist Halie Loren, evokes those poetic images, but tinged with a sense of bittersweet melancholy.
Loren has found quite a bit of metamorphosis over the past few years, growing from a West-Coast singer-songwriter to an international jazz celebrity in Japan and Asia, where the singer has now performed dozens of sold-out concerts and found her music climbing to the pinnacle of many a sales chart, including three consecutive Billboard Jazz #1 albums in Japan. Her career and musical growth continues into 2015, the year which finds Loren spreading her proverbial wings wider than ever before with the release of Butterfly Blue, drawing inspiration from blues and soul music influences in a deeper way than she has in the past, while firmly and unapologetically planting one foot in the jazz realm and the other in pop. She does this without losing any of the warmth, charm and sensuality that has always characterized her unique vocal approach. But the thread that connects the album's mix of jazz and Songbook standards, reimagined pop songs, and original pieces is captured in that seemingly contradictory title."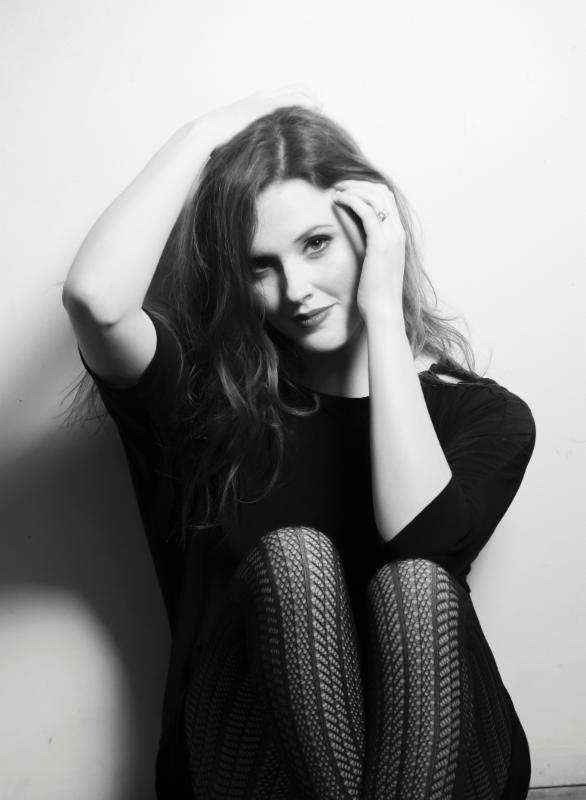 Photo Credit: Bob Williams
"A lot of these songs were chosen because they explored different aspects of imprisonment and freedom," Loren explains. "Many of them have to do with ideas of being beholden to thoughts, feelings, and experiences from which you alone can also free yourself."
The album's title marries two original pieces that exemplify that theme. "Butterfly" was written by Loren, who imagined the insect's transformation from the caterpillar's point of view, facing the prospect of having to pass through a literal death in order to experience rebirth, relating the experience to that of human suffering being the catalyst for spiritual growth. "Blue," one of two songs penned by guitarist and songwriter Daniel Gallo, expresses empathy and promises of a brighter future to a lover in the deep throes of melancholy. Joining the two, Loren says, "really felt like an apropos combination. It's about finding the way through the pain of experience to a new, wiser, more beautiful version of yourself. But you have to go through the journey; that's where the real pain happens."
The two songs also boldly spotlight the album's musical influences: the stabbing horns and soulful pleas of "Butterfly" conjure soul touchstones like Otis Redding or Etta James, while "Blue" lives up to its name through Gallo's gut-punch guitar and Loren's powerfully communicated longing. While she's quick to say that Butterfly Blue is by no means a blues or soul album, those storied genres color the whole album. "It has touches of the things that have heavily moved me musically over the years," she says. "I've been a fan of a lot of different kinds of music my whole life, so I was interested in stretching out beyond the territory I've explored over the last few albums and digging deeper into more of my bluesy roots."
To realize those ambitions, Loren added horns and strings to the arrangements in a more extensive way than she has in the past, though with a light and always effective touch. These additional musicians, William Seiji Marsh and Gallo on guitars, David Larsen on saxophone, Joe Freuen on trombone, Dana Heitman on trumpet, Rob Birdwell on flugelhorn and trumpet, and Katherine Dudney on cello, join Loren's longtime core band, (pianist and co-producer Matt Treder, bassist Mark Schneider and drummer Brian West) featured on the majority of the singer's releases to-date. Together the ensemble subtly nods toward classic soul blues sounds within a modern jazz context.
Halie Loren · Butterfly Blue
Justin Time Records · Release Date: June 9, 2015
For more information on Halie Loren, please visit:

h

alieloren.com
For more information on
Justin Time Records
, please visit:
j
ustin-time.com
Visit Halie on Facebook and Twitter:
For additional information, please contact:
Wild West Artist Management, Inc. · (514) 738-9533
Jim West · info@wildwestartistmanagement.com
For media information, please contact:
DL Media · 610-667-0501
Serving the Finest in Jazz Since 1988
Information and press materials (including album covers, promotional photos
###